Family Portrait
The punk gene is dominant.
(submitted by Linda)
"This is our annual family photo and what better way to show we love each other then to show our love of our great nation with USA shirts. In the midst of our shoot the photographer asks if we like bunnies… who doesn't like bunnies, not the Hallidays that's for sure."
(submitted by Fiona)
"My cousins got together for a Christmas family photo. Everyone was asked to wear their best outfit. Needless to say, it was open to interpretation for one of my cousins."
(submitted by Victor)
"Yes, this was taken in the 1970s at our church. I *swear* we were not in a traveling family band with a pitted out VW bus."
(submitted by Janis)
"My parents and brother were so excited to go back to church. They went to my uncles and had him take some pictures. Overly excited, they overlooked the background."
(submitted by Shanda)
Suck on that, dress code.
(submitted by Emily)
Mousse is communal in this household.
(submitted by Mick)
And you'll be playing the role of Judas.
(submitted by Robert)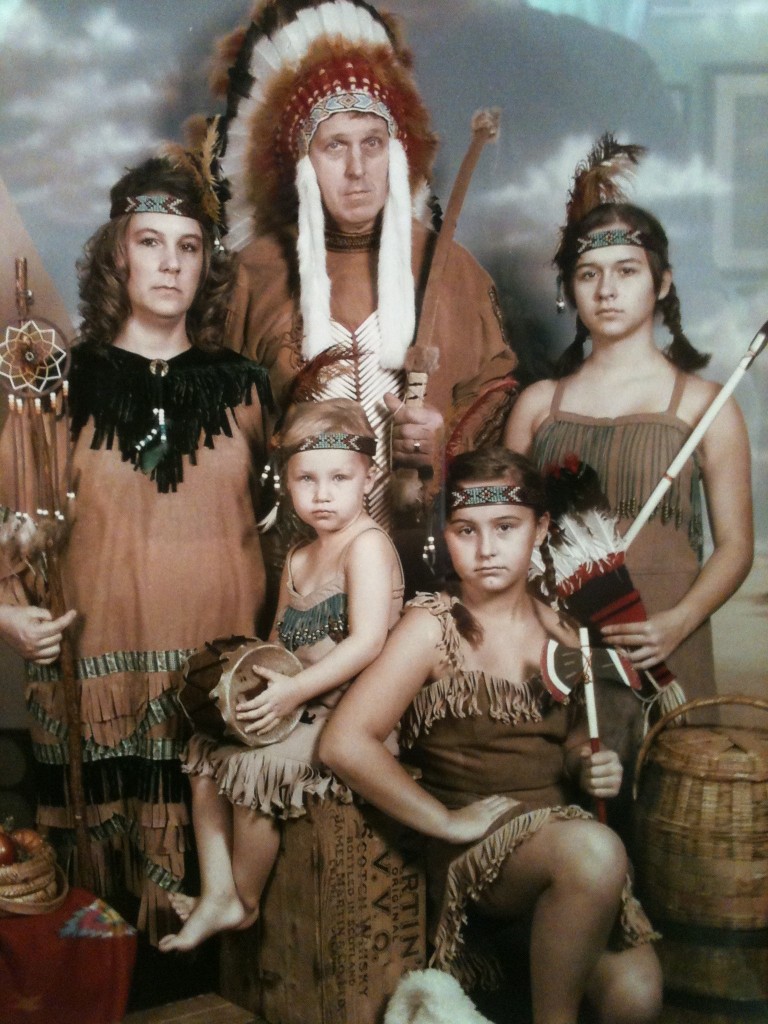 Hao.
(submitted by Nathan)
"Photo of my family and me (on the left) in the 80's. No lie, this was a casual Saturday afternoon on our way to the mall! Just HaleyASaurus, MommyASaurus, and HeidiASaurus traveling around in our "Wish We Were A Dinosaur Family" sweats!"
(submitted by Haley)