Kids
In some countries, this haircut is used as an interrogation technique.
(submitted by Kyle)
Julian had seen one too many episodes of Doogie Howser.
(submitted by Julian)
Believe it or not, he does his own makeup.
(submitted by Scott)
What good is a white dress if your truck is dirty?
(submitted by Mckenna)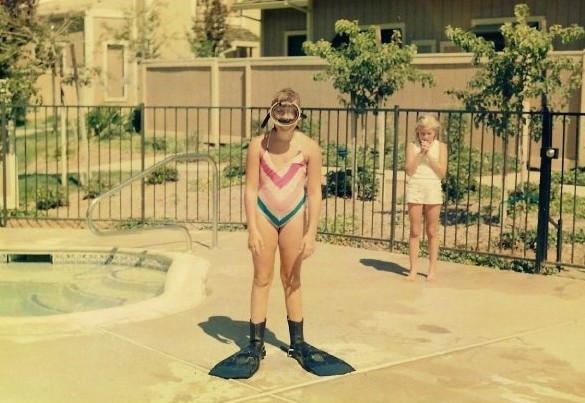 "This was my birthday present– fins and a mask.  I'm not sure what is the most awkward part of this photo…my sister lurking in the background, my unenthusiastic stance, or the arrows on my suit."
(submitted by Andrea)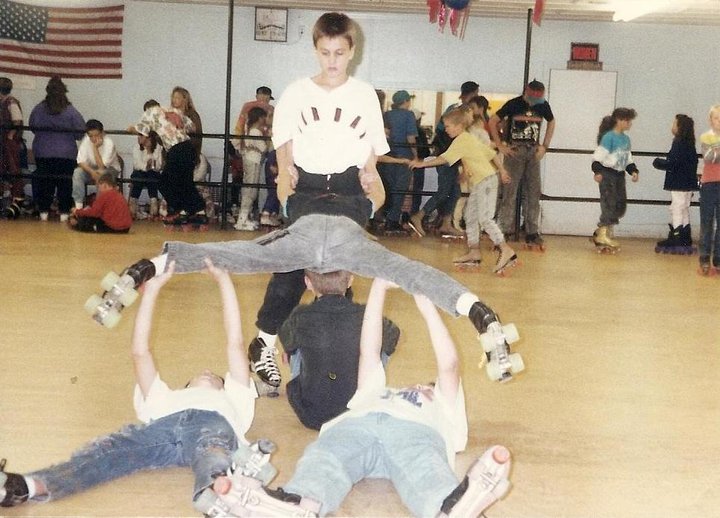 These five took "free skate" to the next level.
And they said it would never work.
(submitted by Jen)
Aim high.
(submitted by Mary)
"This is my sister Shannon on vacation in Ireland. My boyfriend saw this at Thanksgiving and commented that this has got to be one of the MOST horrid things ever!"
(submitted by Tara)
This bunny didn't have time to dispose of the last kid.
(submitted by Meredith)