Uncles, Aunts, & Cousins
Thanks to Facebook I now receive messages from a great aunt I haven't seen in 35 years. She an old southern gal that can't seem to find the cap lock key 🙂
IM SURE ALL WILL BE GLAD TO ADD YOU. THEY ARE ALL ON MY PAGE. JIMMY HARTWELL AND HIS WIFE BETSY IS ON HERE. THEIR KIDS DOUGLAS AND SHANE. BOBBY IS IN NURSING HOME IN ELBERTON, BUT HIS SON BILL HARTWELL IS ON HERE. AND DOYLES GRAND KIDS. BILLY HARTWELL HIS SON AND WIFE IS ON HERE.IT'S SO GREAT WE ALL CAN TALK TO ONE ANOTHER. I HAVE MY DAUGHTER BETH IS ON HERE AND ANN'S DAUGHTER CARLA IS ON HERE. SOME OF GARTHEL GRAND KIDS IS ON HERE. TOMMY ANDERSON DAUGHTER IS ON HERE WEYMANS ANDERSON THERE KIDS ARE ALSO ON HERE, SO WE HAVE GOOD MANY EVERYONE CAN GET TO KNOW THERE KIN PEOPLE.
(submitted by Cheryl)
Another exclusive from the new Awkward Family Photos book…
You can only eat so much dip.
(submitted by Habiba)
This is just what people had to do before the discovery of the "headpile."
(submitted by Garland)
"This is my Great-Aunt, who went to my cousin's wedding in that pastel track suit with the purse around her neck. This picture was taken right after she was told she could take home the champagne glasses. She fit as many as she could in her hands, but made sure she had room for the leftover champagne."
(submitted by Jen)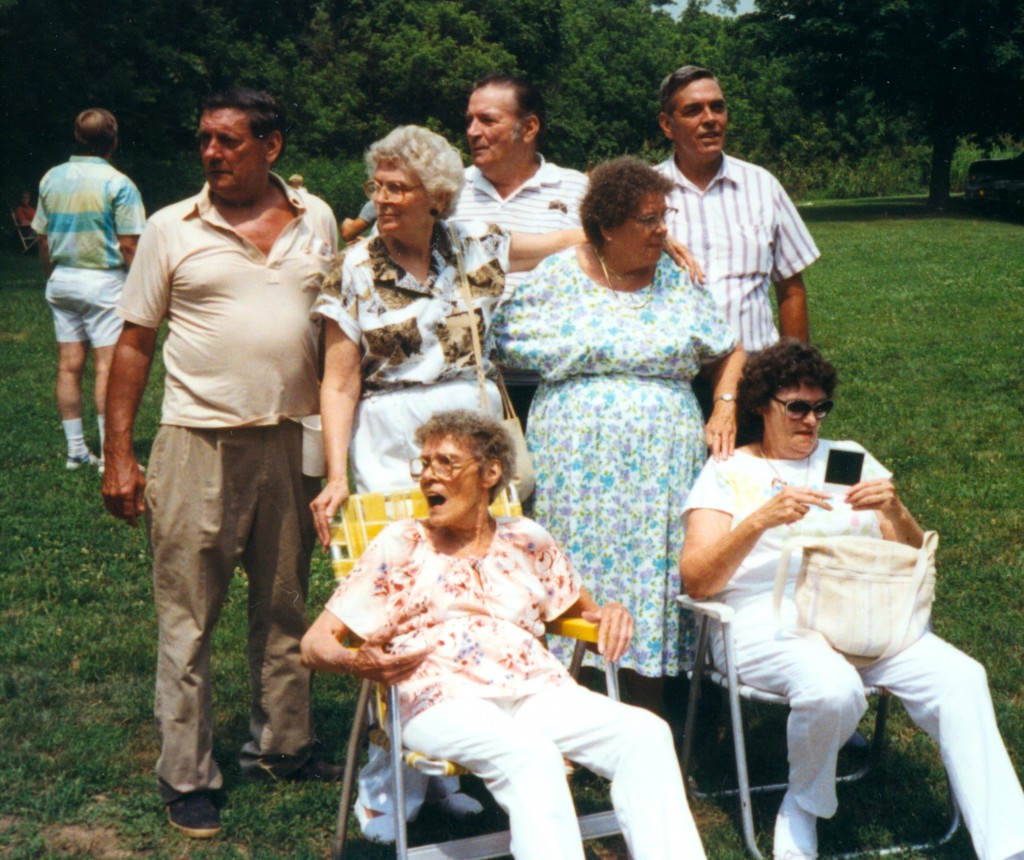 Listen to a dramatic reading of Marney's famous letter.
Has anyone seen Aunt Telcia?
(submitted by Nicole)
Follow the yellow pitcher.
(submitted by Justin)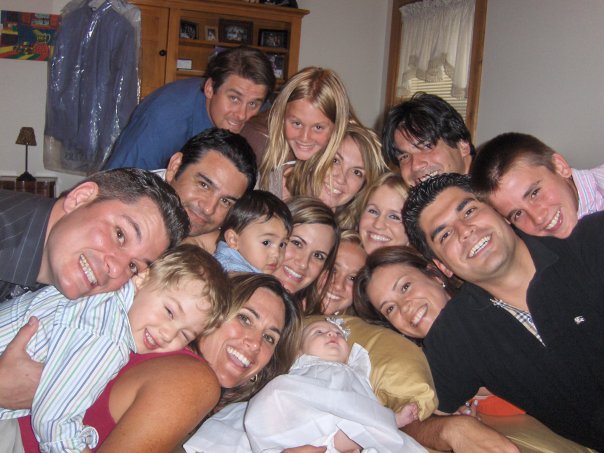 This baby experiences its first invasion of private space.
(submitted by Peter)