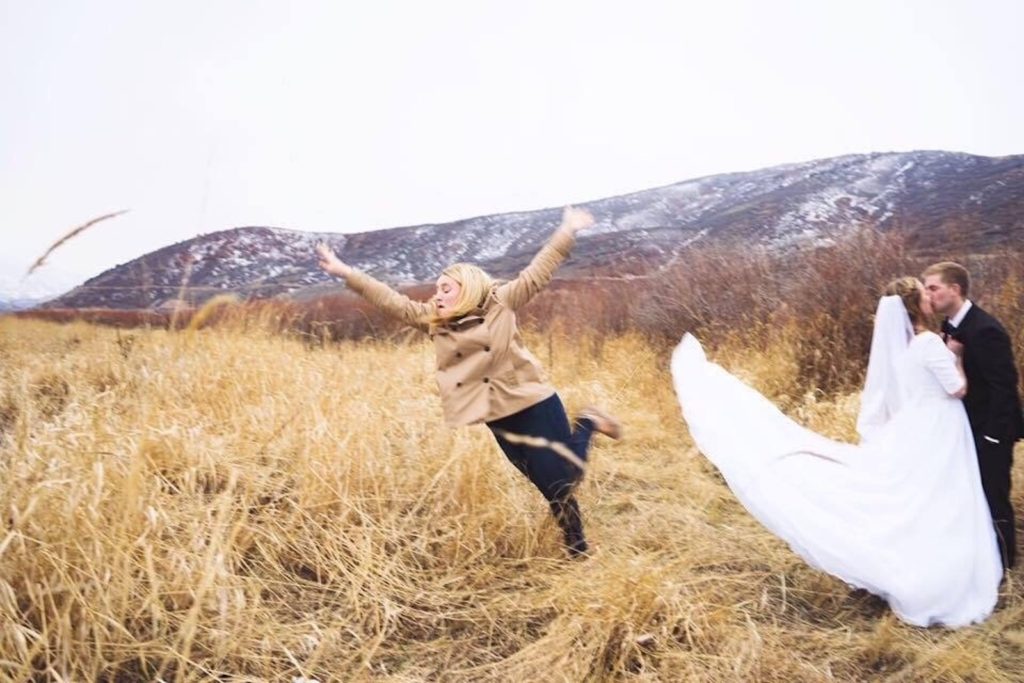 Being a bridesmaid can be hard work, and Janessa James proved it with this photo that showed her willingness to do whatever it took for her best friend. To set the scene, Janessa...
"The man in the back in the Copacabana outfit is my grandpa, who I never met. He looks like a fun-loving type of guy! Nobody in my family knows where this photo was taken, or why."
(submitted by Chelsea)
"I took glamour shots in Turkmenistan. They provided the outfit and backdrop. Best $20 I ever spent."
(via source)
"My son is learning the alphabet."
(via source)
"Our family was at Arctic Roadrunner (a burger place in Anchorage, Alaska) when I captured this shot of my husband Jim and our 2-year-old twins, Hank and Annie. Daddy and Annie are having a blast while Hank stands in the foreground clearly not a part of the inner circle. Also his Daddy cut his bangs way too short a week ago so things just aren't going his way lately."
(submitted by Sarah)
"I think I'm married to Gollum."
(via source)
"The moment my Mom realized she was in deep."
(via source)
Belinda Hankins is a blogger and mother of a 13-year-old girl. Her daughter had just reached an important milestone in a developing young woman's life–the first time...