When it comes to weddings and demands, most brides expect a lot from their friends and family. It's no secret that women want their special days to be "perfect," and almost...

"Back in the day, bigger hair was better hair. We both could have been the back up singers for Poison. I'm sure I helped kill the ozone with all the aqua net I used. My poor son was helpless with us as his parents. We rocked it."
(submitted by Michelle)

An abusive parrot named Jessie got herself stuck on a roof in North London, and proceeded to continually scream "f-ck off" at firefighters when they tried to rescue...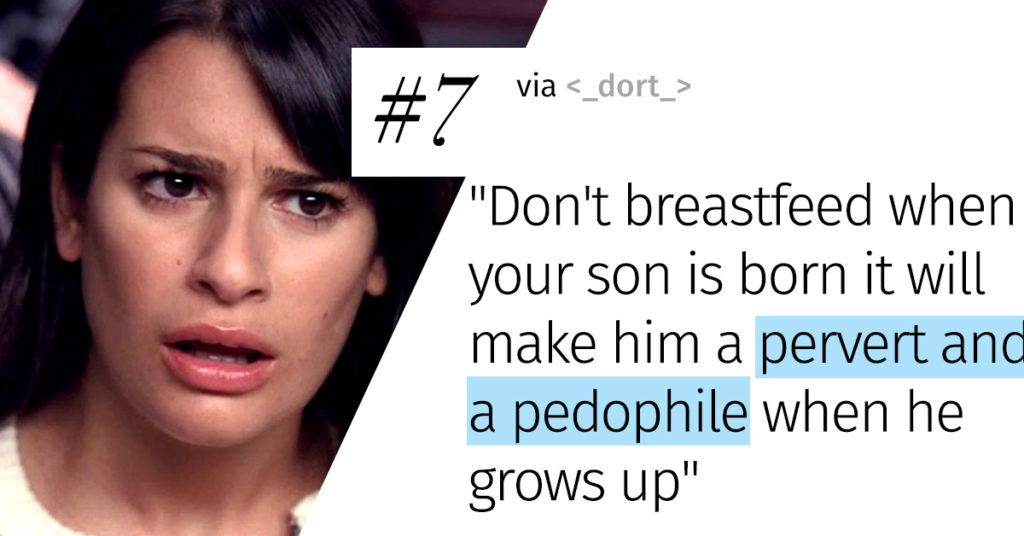 In times of distress, we often turn to the ones closest to us for advice. Sometimes that advice is comforting and helpful, but other times it's just downright ridiculous. It...

"Mom made me a birthday cake last year. She didn't leave enough room to dot the exclamation point."
(via source)

Chrissy Teigen—mom, cookbook author, model, Twitter queen, and just general breath of fresh air in human form—posted an absolutely adorable picture of her son Miles on...

On the one hand, it's difficult not to believe that your own kids are the smartest, most precious and unique little creatures on the face of the planet. On the other, the trials...

"My friend's dog had puppies. This is the family photo attempt."
(via source)

"My sister is a teacher. This was a 5th grader's submission for today's Science Fair."
(via source)

"My nephew, the octopus."
(via source)