"My brother has always been a little strange."
(submitted by Michael)
"My grandpa, my dad and myself. Making three generations of wives worried sick."
(via Sandite5)
"My mom has been hinting around to us for a while now that she wanted me and my brother to "surprise" her with some recreated photos. We finally surprised her this past birthday with some."
(submitted by Melissa)
Hey, it was the seventies.
(submitted by Diane)
"This is a picture of me in 4th grade. At the time my mother, was a huge Rod Stewart fan. so much so that she recreated his hairstyle… on me."
(submitted by Taylor)
"This is my first grade school picture. I was still healing from a very nasty bike wreck where I completely ate it on a huge hill and took a big chunk out of my forehead and broke my middle finger, among other general road rash nasties. I guess it didn't bother me too badly- either that or I had the fake smile down-pat. I have to give props to my mom who ordered a complete package of photos from this year just like every other… giant band-aid and all."
(submitted by Susan)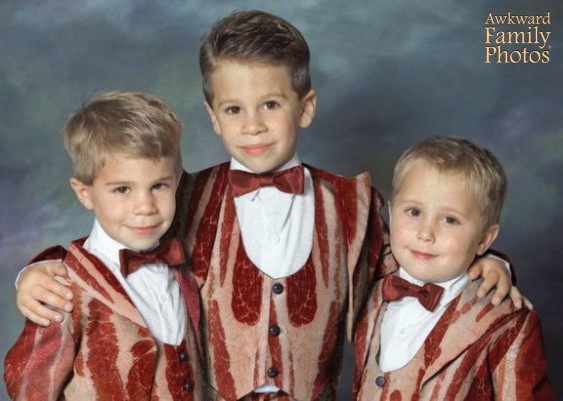 Still sizzling after all these years.
(submitted by Rick)