"This is my older sister (by 12 years) and my father. She got boxing gloves for Christmas and thought it would be a good idea to challenge our father. From the picture, you can tell, it wasn't such a good idea."
(submitted by Danielle)
Your friendly neighborhood Spiderman.
(via Imgur)
"I've always told my husband that he's been smitten with me since our first date. It's easy to understand why when we look back at our engagement pictures."
(submitted by Kimberly)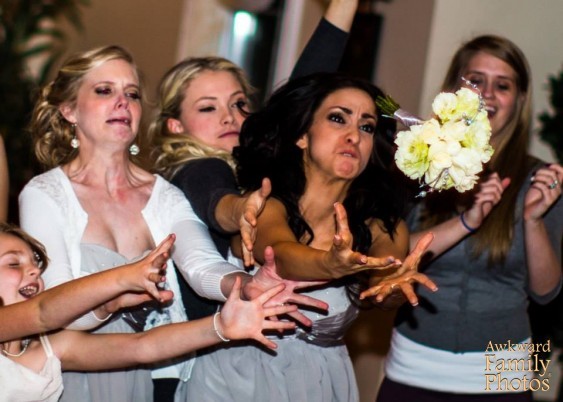 "Taken at a family reunion in northern Illinois in 2002. My siblings and I are showing off a talent that runs in our father's side of the family."
(submitted by Andrew)
Finally, order has been restored to the universe.
(via Imgur)
Lesser known member of the U.S.S. Enterprise jam band.
(via Imgur)
Looks like both Mom and Ava are going through a phase.
(via Imgur)