In honor of the release of The Sims 4, we are proud to unveil the Sim-ifying the Awkwardness Gallery where the wonderfully weird inhabitants of our favorite video game recreate some of our classic awkward family photos.
They agree to disagree.
(submitted by Christine)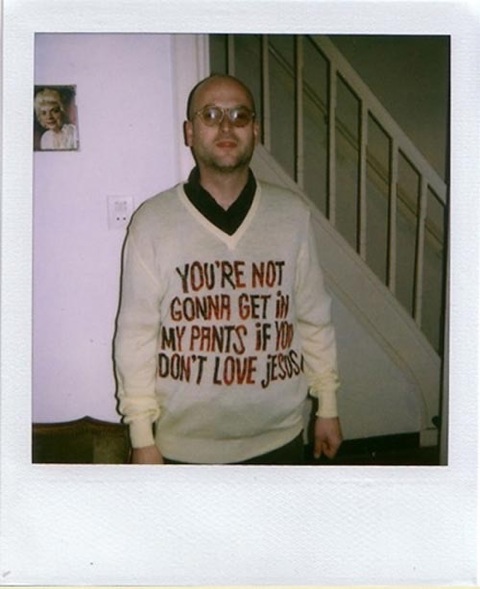 "The three youngest in the picture are me (far left, arms crossed tough guy pose) and my brothers. Mike (front and center) is the youngest, he was going through a real Pee Wee Herman phase at the time and Brian(far right, arms crossed, terrifying smile) is the oldest. The guy with the Bon Jovi hair, shoulder pads and tie is my cousin Pat. The 80's Jersey stereotype is his younger sister Kelly. Judging by our faces, none of us (with the exception of Brian) wanted to be there."
(submitted by Kevin)
She's got the look.
(submitted by Davey)
Who needs makeup?
(submitted by Katie)
"I was barely a month old and my parents my parents decided my first 'outing' should be a trip to the local mall. Not only were those mall scarecrows scarier than anything I've ever seen in a horror movie, I was doomed to live a life as a NY jets fan."
(submitted by Tim)
"This is my mom and dad. My dad was visiting for his birthday and just finished opening his presents, so my mom and I both had our cameras out. He got on his iPad and was looking at a picture of my cousin's newborn, when my mom told him to hold up the iPad, so she could take a picture of her. My mom does not know anything about computers, and my dad has to download her photos from her camera and either print them out or pull them up for her to look at, so the idea that he already had a digital photo seemed to escape her. They have been married for over 46 years, so Dad was wise enough not to comply without arguing."
(submitted by George)
"My kids thought it would be fun to draw on my face while I was sleeping. Thank God it wasn't permanent marker!"
(submitted by Jan)