It's good to be the maid of honor.
(submitted by Jill)

Jennifer has been spending a lot of time on her computer lately.
(submitted by J)

"This is a photo of my mom, my brother, myself, and my soon to be born younger brother. I'm awkwardly in the hockey equipment on the bottom left. A family friend talked mom into having us all pose for this photo. It went on to win some sort of award in a Newport, RI photo show. It also hung in our house while I was growing up, which made for some awkward moments when friends came over."
(story submitted by Sean; photo courtesy of Kim Fuller at www.kimfullerphotography.com)


"My sister was home from the Peace Corps and brought us some traditional clothing from Ghana so we could send these photos back to her host family. Awkwardness ensued."
(submitted by Ashleigh)

Robby was hoping for something a little more impressive to hold over his head.
(submitted by Robby)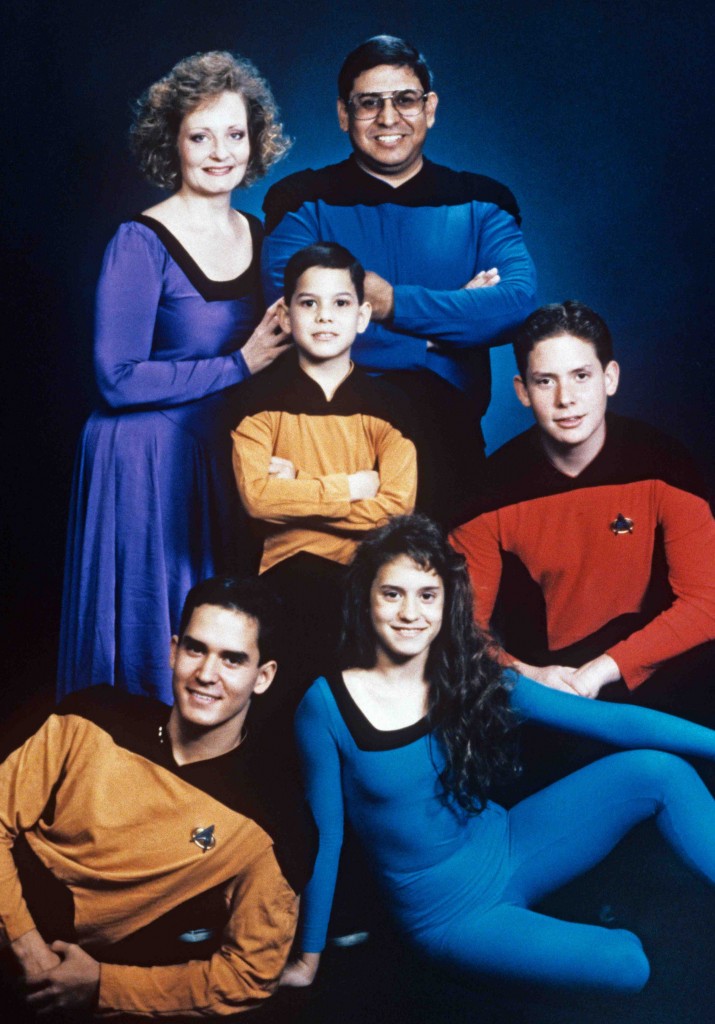 This family boldly goes where no other family has gone before.
(submitted by Robert)

Ahhh, lederhosen bonding.
(submitted by James)

"This is me, in the awful probably homemade dress with my Dorothy Hamill haircut, the day my mom and stepfather got married. Clearly, I am thrilled. And so is my brother."
(submitted by MeLaina)

These sisters have nothing to hide.
(submitted by Patti)

Don't even think about bringing up Tuesday to these four.
(submitted by P)