And you'll be playing the role of Judas.
(submitted by Robert)
"Back in 95, a traveling zookeeper (Jungle John) came to my cousin's birthday party and all the kids took pictures with him and his snake. Needless to say, I wasn't into it. And I'm afraid of snakes and men in safari hats to this day."
(submitted by Samm)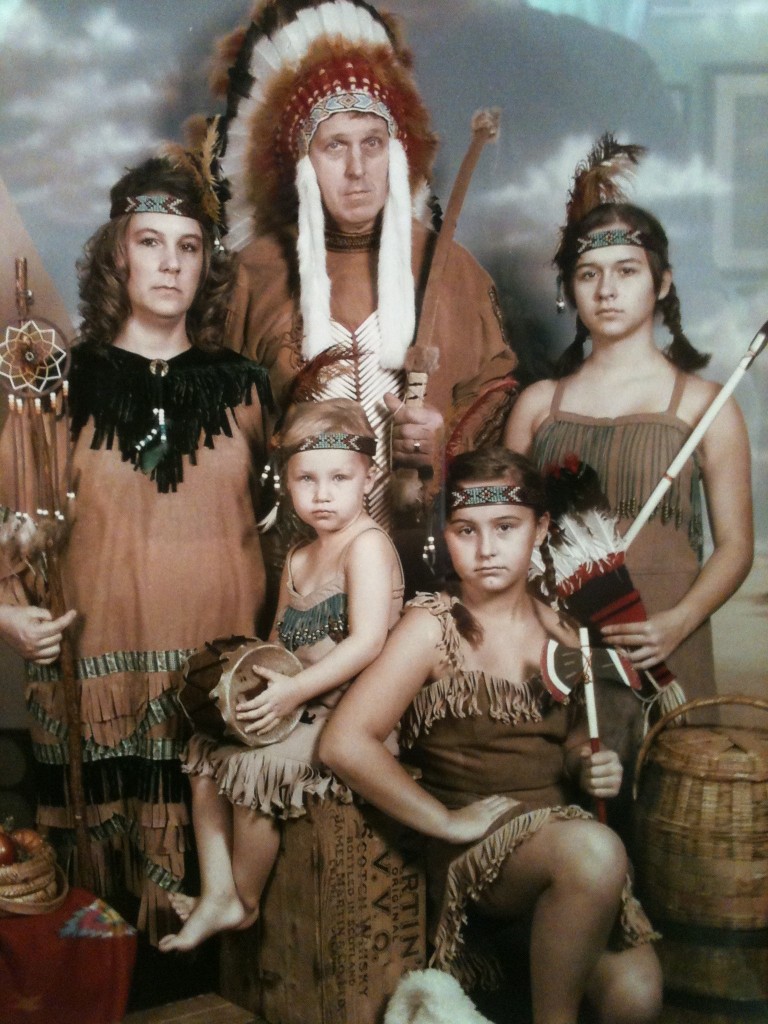 Hao.
(submitted by Nathan)
"Went on a trip to the Foz de Iguacu, which is Brazil's version of Niagara Falls. There, as with most touristy places, you can take a photo in front of a green screen on which you are later super-imposed against the falls. This photo left by previous visitors caught my eye because it's so incredibly awkward and un-politically correct (the thought of tossing a woman in a wheelchair over the falls), but I guess I kind of admire the couple for their very offbeat sense of humor."
(submitted by Rhys)
"This is me at four years old. My parents took my two sisters and I to a place to get our pictures taken and these were the props chosen. My two younger sisters each have a version of this picture as well. Why, I don't know… and don't forget about the pot I'm sitting in."
(submitted by Hannah)
"Photo of my family and me (on the left) in the 80's. No lie, this was a casual Saturday afternoon on our way to the mall! Just HaleyASaurus, MommyASaurus, and HeidiASaurus traveling around in our "Wish We Were A Dinosaur Family" sweats!"
(submitted by Haley)
He was blinded by the flowers.
(submitted by Stephanie)