They felt the backdrop was too busy.
(submitted by Adam Stark)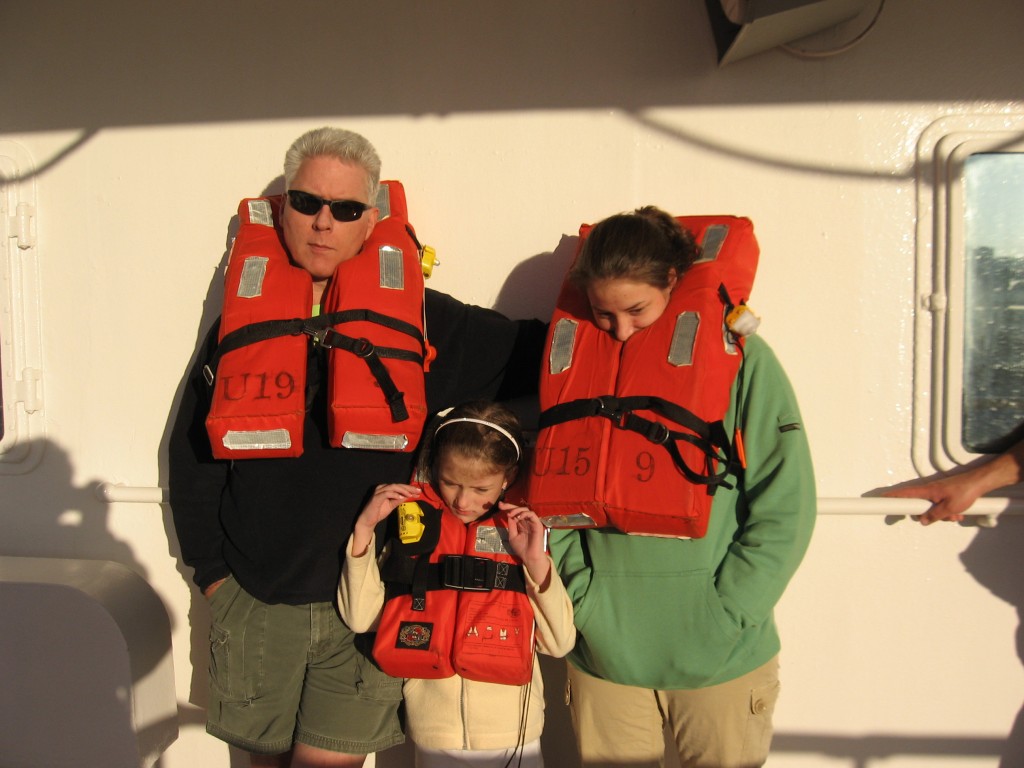 Unfortunately, they do nothing for you when you're still on the ship.
(submitted by Caitlin)

Introducing hey, hello, and hiya.
(submitted by Dani)
One night, my sister had her new friend Mark over for dinner. Making small talk, my Dad asked him what his father did for a living. We all squirmed a bit when he told us that his dad died last year. The subject was soon changed and we all went about finishing our meal when suddenly my dad says: "I am sorry, Mark, what did you say your dad does for a living again?"
Awkward.
(submitted by Colleen)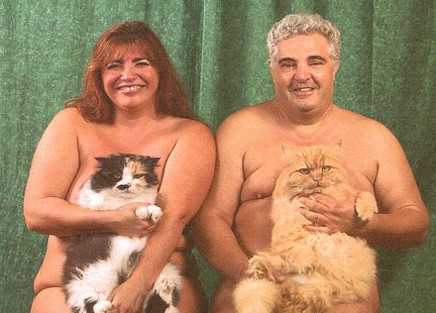 Kitty casual.
(submitted by Anthony)

Just darling.
(submitted by Alison)

"This is a photo of my family on a cruise a number of years ago. My mom wanted to make sure she could spot all of us when we got off the cruise ship, so she made us all wear tie dyed shirts. I was almost 13 at the time, so it was even more embarrassing to me!"
(submitted by Anneka)
As they sent it…
Jake,
How the "H" is everything going for you????????????????? fine we hope.
Say what do you think of my GPS????? At least it got your mom and dad down and back!!!! ha ha
Gram and I will be down a little later………………………we are going to the Brewer game this Thursday. We hear you are moving this Thursday. That will be a big day for you. BE SURE AND SEND US YOUR NEW MAILING ADDRESS AND AND YOUR EMAIL ADDRESS – IF YOU CHANGE IT. PHONE NUMBER TOO……………….
i HOPE EVERYTHING IS COOOOOOOOL WITH YOU.
Gram and gramps……………………………
(submitted by Jacob)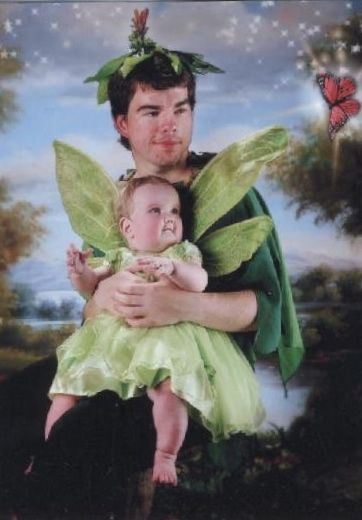 This dad has just ventured into Never Never Land.
(submitted by Michael)

The answer: Leather. Lots of leather.