One Christmas when I had just turned 14, my grandma and grandpa flew all the way across the country to celebrate with our family. There were several long lost family members there including my younger sister and I who are 10 apart in age. As all of us are just sitting down for our dinner, my grandma looks at the table and says "Oh, I'm going to feel like a glut after this meal!" In turn my little sister pipes up with "I don't know what a glut is, but I know what a slut is! As everyone at the table is trying to hold it together, she finishes her comment with "My sister's one!!"….yeah, awkward.
(submitted by Andrea)

Who says fathers and sons have trouble showing affection?
(submitted by Alexandra)

A jazz-hands inspired burn.
(submitted by Nick)
My son, Devon (he is 9) and I were Instant messaging each other, as he is across the state visting my parents. Here is the conversation we had…
BeyondFabulous1: HEY BABY
"Devon": I miss you and a chicken got chased by a dog
BeyondFabulous1: I miss you too. Is the chicken ok?
"Devon": it was aroster he lost almost lost is tail feathers
BeyondFabulous1: ohh no. where did the dog come from?
"Devon": me and jasmine were walking on the trail this black dog came
BeyondFabulous1: ohh ok. did it go away now?
"Devon": it hapened yesterday night
BeyondFabulous1: so the rooster is going to be ok?
"Devon": I thing so
BeyondFabulous1: you thing so?
BeyondFabulous1: lol
BeyondFabulous1: what did you do today?
"Devon": I just was working on my fort then I played my psp
BeyondFabulous1: ok. Well we are thinking we will leave next Thursday after your dad gets off work… so we will be there really late
"Devon": I left something in the dog chsing story
BeyondFabulous1: what?
"Devon": dog got hit by a shotguns dinner time
BeyondFabulous1: are you having the dog for dinner?
……………………..And then he was gone. Awkward.
(Submitted by Brandi)

Ever wondered what the kid with the clarinet is really thinking?
(submitted by Scott)

A classic case of being pinch-drunk.
(submitted by Nesrine)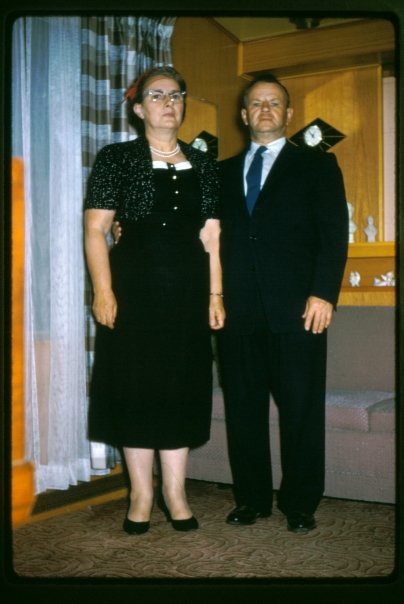 No matter what you do, you will always be in trouble with these two.
(submitted by Eiler)

Who doesn't look at home with a straw nest on their head?
(submitted by Julie)

You've just been asked to prom… by another couple.
(submitted by Chrissy)

Wanna hear a story, little… No? Okay.
(submitted by Justin)