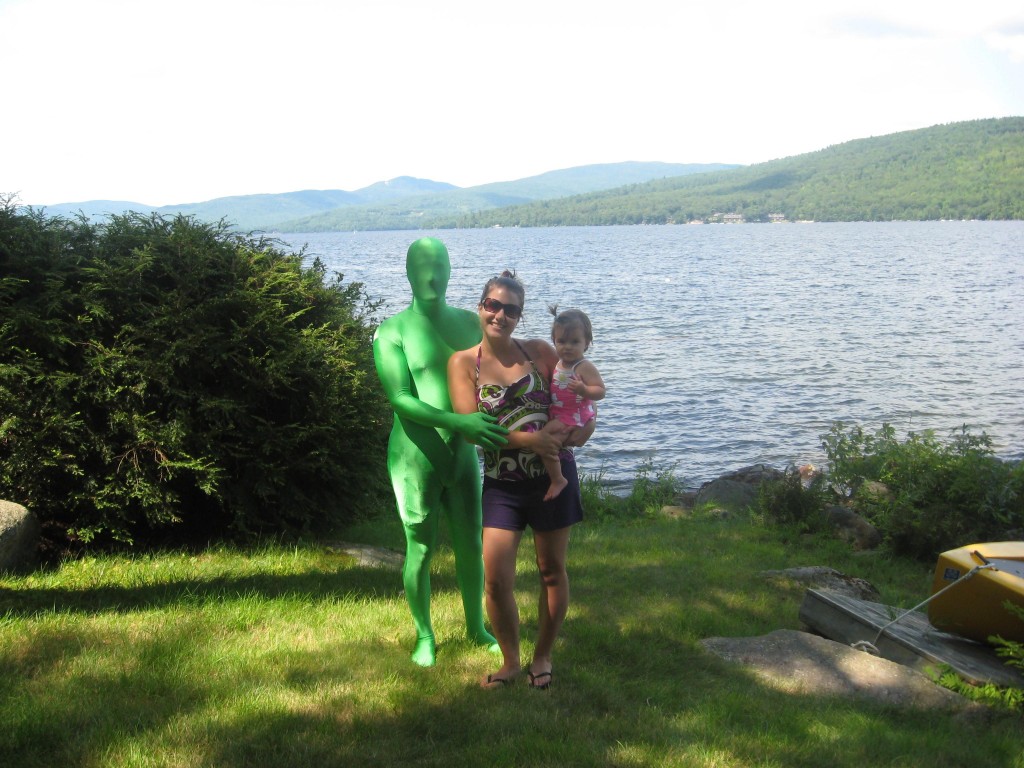 While this dad was trying to teach his daughter a valuable lesson, this actually does nothing for the environment.
(submitted by Weez)
There is nothing more adorable than a baby pile-on.
(submitted by Sienna)
We know this is going to sound strange, but the cactus wanted the picture with him.
(submitted by Shane)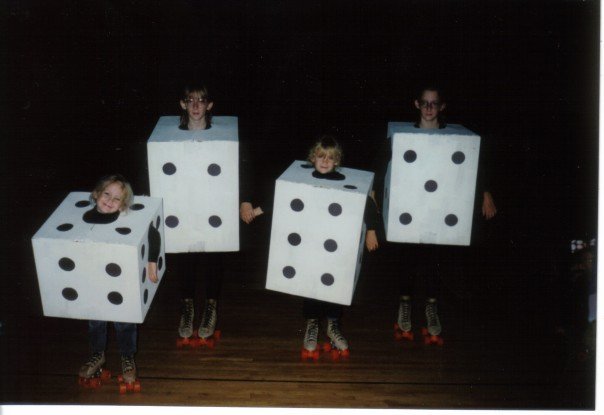 An effective way to avoid "couples skate."
When my husband and I first became engaged, we went over to his mother's house to make the announcement official. We walked into the living room; his arm was around my shoulder; and she was sitting on the sofa. He said, "Mom, we're getting married!" She lowered her reading glasses; she looked at her son; she looked at me; she looked back at her son and replied, "Oh really? To whom?" AWKWARD.
(submitted by Lynda)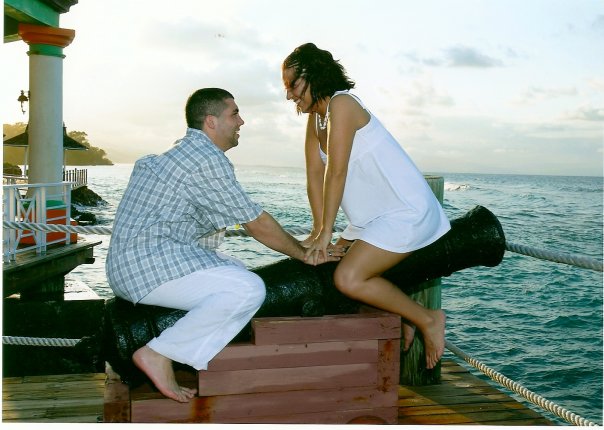 Sometimes cupid needs more firepower.
(submitted by anonymous)
My first time having dinner with my boyfriend's family, I sat between him and his somehwat tomboyish sister. My boyfriend's mother immediately struck up small talk, which ended rather abruptly when she said "I'm so glad you are dating [boyfriend's name], I've always wanted a daughter." My boyfriend's sister didn't say anything. Awkward.
(submitted by Kirsten)
"Group photo of my H.S. Drill team. I am top left. I think the band director wanted us to be 'avant-garde' but- well, you can see the results. This was taken at a competition full of adorable pom and cheer girls who were busy vaselining their teeth and finding matching scrunchies. Our music was something by the Doobie Brothers and the soundtrack of Labyrinth. I kid you not, we were instructed to emulate amoeba at the beginning of our routine. Which included hula hoops."
(submitted by Ingrid)
I went to my great aunts Funeral this week. I left before my distant cousins arrived, but here is what happend once they were there. The room was very solomn, and my cousin and her mother began to walk around the room and tell everyone how sad it was that our aunt had ascended to the next world. Following their condolonces they handed out black cards with hot pink inserts. These little jewels turned out to be invitations to my cousins wedding in 5 weeks. Awkward.
(submitted by Shawna)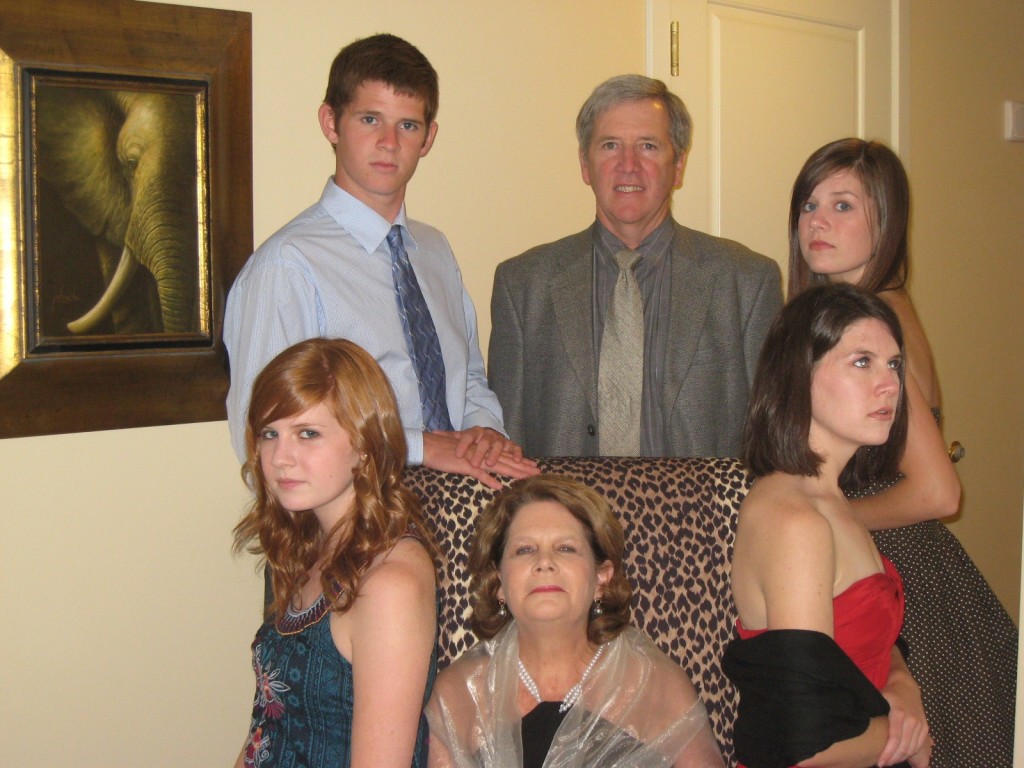 This family will be starring in their own drama this fall on the WB.
(submitted by Mary)