christmas

Christmas sweater beauty is in the eye of the beholder.
(submitted by Hollie)

Christmas of 1982.  I was 2 years old and obviously not the favorite child.  My only option was to take a "back seat" to my sister, Meghan (age 5) if I wanted to sled ride, even if it meant riding on my stomach down the slope.  Apparently this was seemed like a safe idea to my dad (pictured) and my mom who snapped this shot!  This picture pretty much sums up the next 30 years of my life.

(submitted by Kristin)

"This is a family pic from when were kids. We were the cool family on the block."
(submitted by Brandon)

"This was taken back in 1971 when I was about 18 months old. My grandmother had one of our cousins dress up as Santa to surprise me and my aunt (who is holding me). I'm not sure what happened to Santa on the way over…..looks like he was run over by one of his reindeer. I think this is where I got my early love of all things scary :)"
(submitted by Heather)


They're not so sure about being sure of anything.
(submitted by Andre)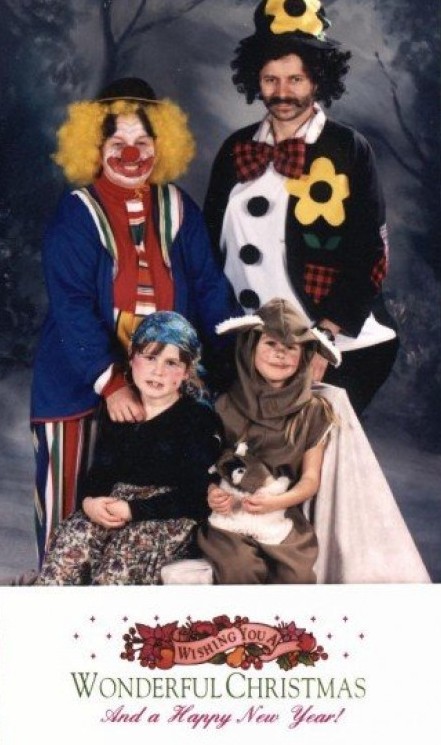 You can never start the celebration too early.
(submitted by Samantha)

You don't have to do everything together.
(submitted by Susan)

The most awkward time of the year is coming.
(submitted by Brandon)