dad
That's what you get for telling your daughter this would be fun.
(submitted by Jordan)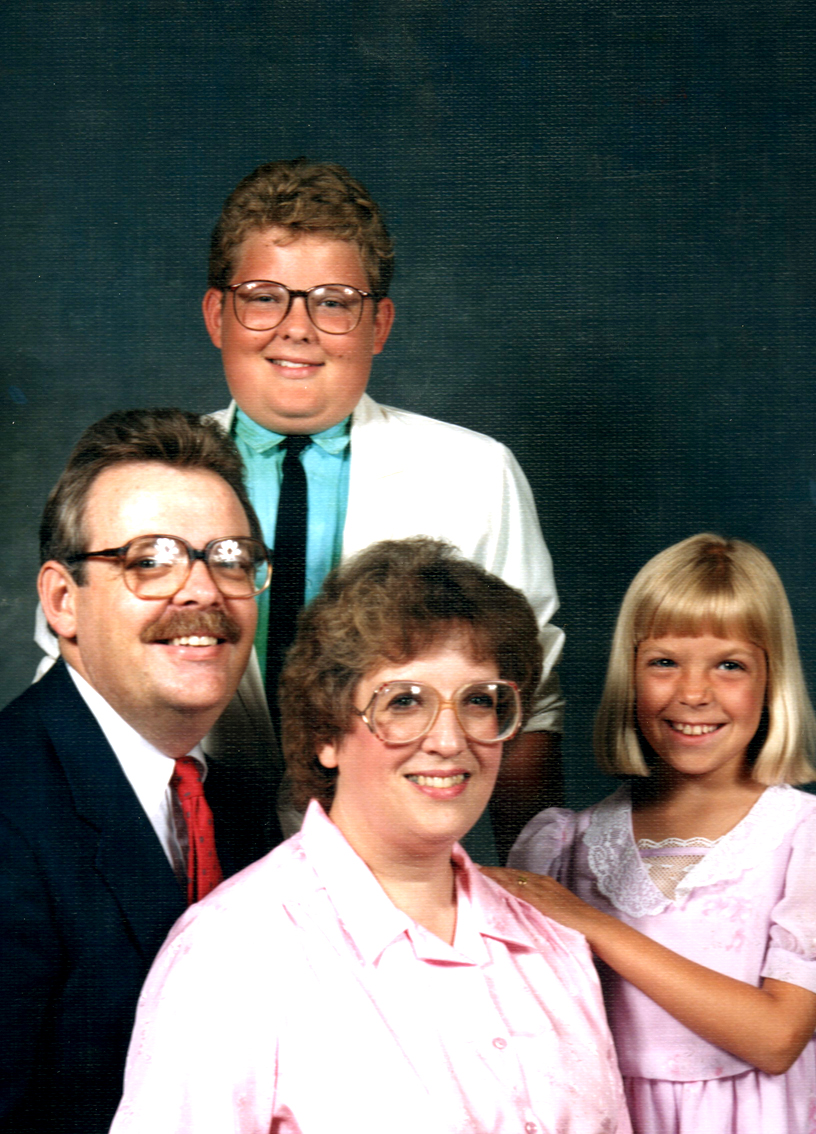 Some people just have to be the off-center of attention.
(submitted by Dan)
When I was first getting to know my fiance, he had mentioned he didn't know who his father was until he was 5. Because his mom had remarried while he was very young. As I thought about it, I asked him, "Did you ever question why you had a different last name?" He said, "Nope, because my grandfather had the same last name as me." So I asked "Well, he's your grandfather on your mother's side right?" (meaning that he had his mothers madien name)
He said "Well, sorta" I asked for him to explain. He made me promise not to laugh. So I agreed. He then went on to tell me, "It's my mother's mom, see my mother's father died 2 days after she was born, so she remarried." I was confused now. How did he have his grandfathers last name if it wasn't his mother's father? Well, as he went on to explain, while his mother and birthfather were dating, his mother's mom and his father's dad fell in love. So after his mother and birthfather got divorced. His mother's mom and father's dad got married. Meaning, His parents are also Step brother and Sister. How awkward.
(submitted by Kathleen)
Awkward Rule # 479: Easter.
(submitted by Jack)
My boyfriend's car had broken down, so my dad had kindly offered to come and pick us up. On the way home, there was a group of Galah's on the road up ahead. In a serious voice dad says, "Kids, hold on tight, we're going to jump to inter-galah-tic travel." My boyfriend just looked at my dad, then at me. I could offer no explanation besides, "Dad Joke." Awkward.
(submitted by Bree)
"My family after a day of skiing. Looks like dad forgot sunscreen. The little red head (my sister) had to go to the hospital because her eyes swelled shut."
(submitted by Julia)
At my great-Uncle's funeral my uncle (my great-uncle's nephew) was talking to his cousin ( the daughter of the deceased) outside of the church. His cousin was holding a small wooden box and after a few minutes, my uncle noticed it looked like she was having a hard time holding it, so he said, "Well, I'll let you go inside and dump your load" to which she replied, "It's dad." Awkward.
(submitted by Samantha)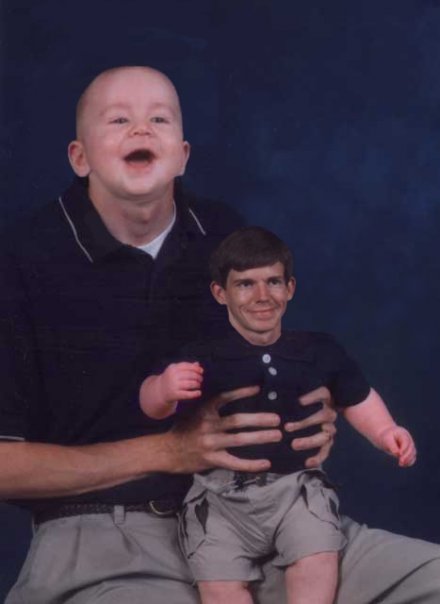 We know what you're thinking, but take our word for it- no photoshopping here.
(submitted by DS)
When I was 11 my parents divorced and my mom married my dad's brother. As if that isn't awkward enough… when my brothers and I got older, we eventually had to break the news to our soon to be spouses. When I told my fiance, he said "Don't tell my family."  So came time for our parents to meet. Everyone introduced themselves. My mom, dad and stepdad/uncle where all there (yet another awkward moment) I guess as an ice breaker my uncle/stepdad says "So did Susan tell you I'm also her uncle"?  My fiances mom started coughing then started choking. The ambulance was called, but thankfully I know the heimlich and got the piece of food out right away. After that though my fiance's parents left, and haven't seen my family since. Can't wait for the wedding… awkward.
(submitted by Susan)
My entire extended family was sitting together for Christmas dinner when the topic of fidelity came up… great topic for the dinner table I know. So my mom goes off on a rant about a lady she knew who cheated on her husband while they still had young children and ended up marrying the man she had this affair with, and how that was the most despicable thing to do to a family, and how she didn't know how this lady lived with herself after ruining her first marriage, on and on for about 10 minutes… and my aunt interrupts her to comment, "You do remember that Jim and I met and started our relationship while I was still married with young children with my husband Charles, right?" Awkward.
(submitted by Iris)