halloween
This is what happens when your parents pick your costume.
(submitted by Bobby)
The former.
(submitted by Steve)
If only it were Halloween every day.
(submitted by Reg)
"When I was little, my mom decided to dress me up as a bag of jelly beans. Looking for cheap costume ideas? This one consisted of a transparent trash bag from under the kitchen sink and some balloons."
(submitted by Andy)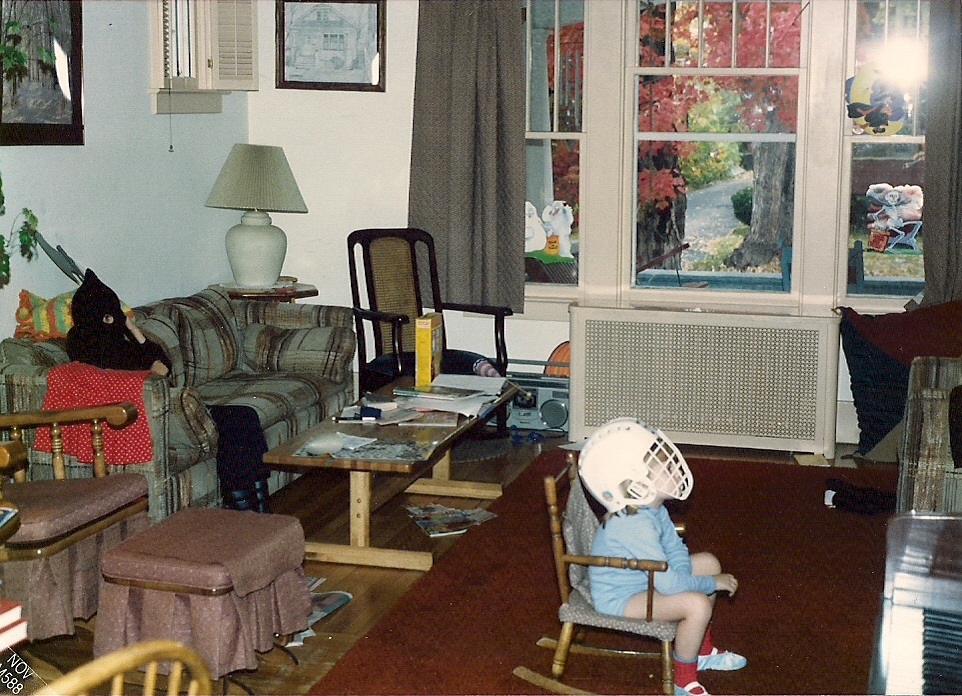 It's never too early to throw on the costume.
(submitted by Niki)
"Halloween 1990. My sister and I are dressed as brides. I'm 5, my sister is 3. My mom made the costumes to reflect her high hopes for our futures."
(submitted by Averie)
"This is me as a young child getting my picture taken at a local Toys 'R Us. So, not only am I getting my picture with Dracula but I am wearing Mork and Mindy suspenders and a Father Guido Sarducci shirt."
(submitted by Jason)
She brought extra face paint for them.
(submitted by Hugo)
"Yes, this is my family. I am the smallest conehead. In a brilliant wave of genius, my mother thought she had come to the ultimate family Halloween costume. She found these smelly, rubber coneheads at a some long forgotten costume shop. We were all a little uncomfortable with it, but with only a few short days until Halloween complete with invite to yearly Halloween party, where were constantly berated and ridiculed for our costumes by this bougie family who seemingly had NO END to there arsenal of elaborate Halloween costume ideas.  So, we went to the party, and after a few dull roars from the crowd of party-goers, the bougie family swooped in to steal our thunder donned as the ENTIRE cast of the Never Ending Story…yep… even Valkor."
(submitted by Maggie)
There's no place like foreclosure.
(submitted by Christie)