halloween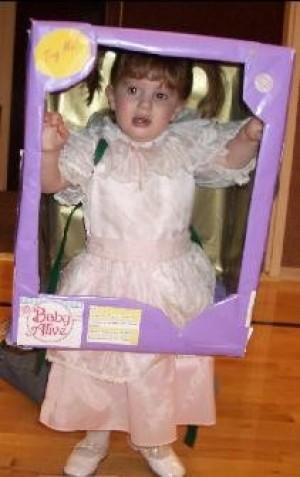 "This is my daughter around age 2. She was a "Baby Alive" for Halloween. I had sayings printed on the box like: "I cry, I wet, I talk back". She hated the box. Once we started trick or treating she was ok, but unless she was getting candy handed to her, she did not want to be in the box on at all!"
(Submitted by Shannon)
Guilty by association.
(submitted by Alexandria)
This is a photo of me and my younger sister circa 1995. We didn't have a lot of money growing up, and were forced to make our Halloween costumes. Her giraffe costume is made of a Hanes sweatsuit and a piece of yellow posterboard. My terribly awkward "three-headed monster" costume was made of painted styrofoam heads. I looked WAY too tall and old to be trick-or-treating.
(submitted by Kate B)
A reminder to keep your eyes on the road.
(submitted by Linsey)
The one animal that never forgets.
(submitted by Jill)
This family figured since elephants don't see so well, why should they.
(submitted by Bryan)
This young man dressed up as an elderly Smokey the Bear for Halloween.
(submitted by Carrie)
Even Anne Geddes thinks this might be a stretch.
(submitted by Geri)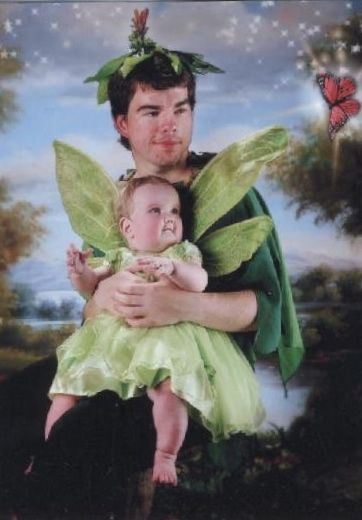 This dad has just ventured into Never Never Land.
(submitted by Michael)
Bacon brothers, meet the Cactiis.
(submitted by Freddie)