halloween
She is on Team Not Impressed.
(submitted by Miguel)
Happy Halloween from AFP!
(submitted by Katelyn)
"This is a picture of my younger sister – she was determined to win the elementary school Halloween Costume Contest that year. My mother came up with the brilliant idea to turn her into a salad for Halloween. Her hands were a fork and a spoon and her feet were also tomatoes to match her head. Of course, that year they decided to forgo the Halloween Costume Contest and she was just plain miserable all night, next to her friends that were dressed as princesses and ballerinas."
(submitted by Toni)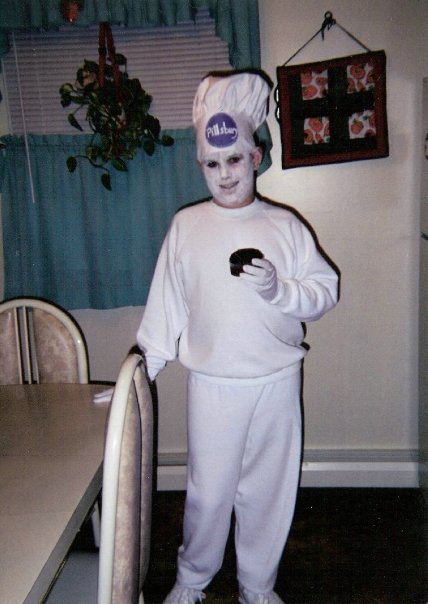 When Mom comes up with our costume,  you can be sure she has thought it through.
(submitted by Donny)
Some people can't wait for Halloween.
(submitted by Janeen)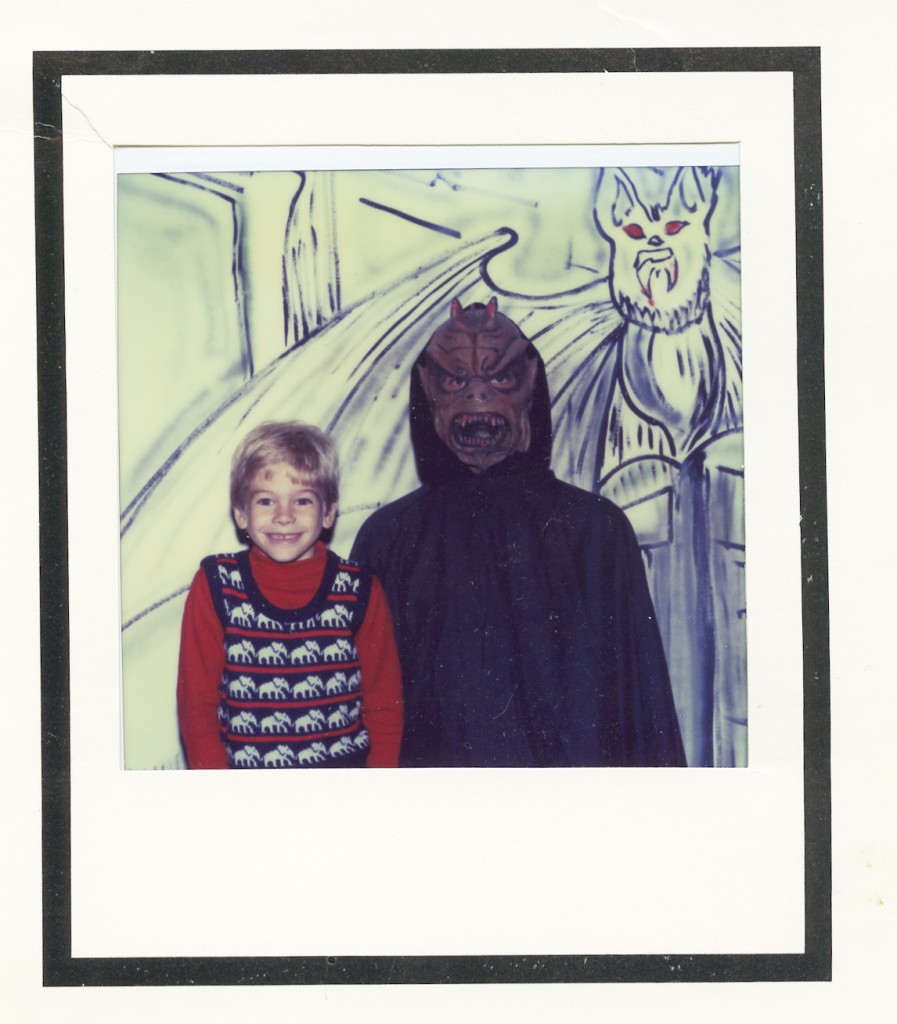 "This is me somewhere around 1981-82 with a demon at a local haunted house that ran every year. I was addicted to horror movies as a kid (and still am) so whenever the haunted house started up, I'd beg my mom let me to go in with the lights off.  After an endless amount of badgering, she finally let me go through in the dark. Expecting me to come running back out screaming, she stayed by the entrance only to see me come bouncing out the exit with a huge smile on my face. To commemorate this, she let me pose for a picture with the demon. As you can see, my smile refused to fade even a little bit and I was probably more than a little overdressed for the occasion."
(submitted by Lonnie)
"My mother forced us to wear a giant HOME-MADE s'more costume to our family's halloween party. No one was happy about it. Except her. I got stuck being the marshmallow made of an appetizing hula-hoop and sheet."
(submitted by Kari)
Believe it or not, he does his own makeup.
(submitted by Scott)
"Picture of me 5 months old on Halloween. My parents dressed me as the tooth fairy and hung me from the plant holder that hung from the ceiling by the front door."
(submitted by Megan)

Sometimes we forget Halloween is about the children.
Happy Halloween from AFP!
(Submitted by The Crouches)