international
"In Turkey, they dress you up like a pimp and throw a huge party after you get circumcised."
(via source)
"A father is a most important person in our life. In this picture, father became a horse and said for me to ride… it's a most memorable moment. I didn't wanna to ride because of he is weak but father said "Don't worry, I'm all right."
(submitted by Abdul in Bangladesh)
We almost didn't see him there.
(submitted by Renacho in El Salvador)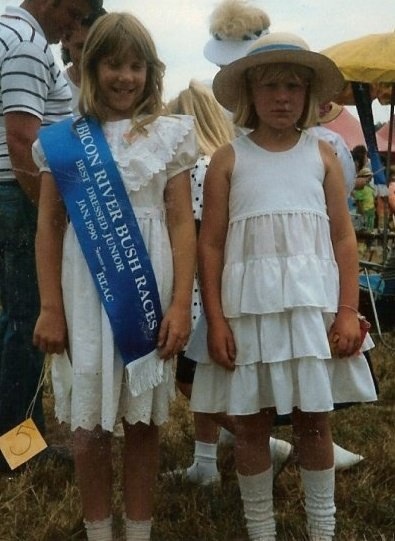 "This is my cousin and I at the races. We are the same age and were in the same class at school, so I always felt a little bit of rivalry with her. My older brother, my older sister and my younger brother all won the "Best Dressed" in their age/gender categories, but my cousin won in ours. I was so dirty on her for winning because not only did I have to put up with (what I saw as) her smugness, I also had to put up with my siblings teasing.
We are now in our 30's, great mates,  and think this photo is hilarious. Especially since my cousin admitted she was jealous of my hat and scrunchy socks (which were all the rage back then)."
(submitted by Lauren in Australia)
"When I was 17 my parents thought it would be a good idea to take us all to pose for one of those glamour shots. This photo would of been a lot more awkward had I been allowed to wear my own make-up though maybe the glamour make-up and heavy air brushing adds to the uncomfortable."
(submitted by Lia in Australia)
"So my mum had seen these 'naked family' style of photos and she really really loved them. So off we went to the photographer to get our own nudie masterpiece done! Strangely enough, the photographer had absolutely no idea what mum meant so we ended up with this awkward as, seemingly naked family photo."
(submitted by Courtney in Australia)
"I have the fondest memories of all the amazing birthday cakes my mum used to make us. So clearly, I got some really dud presents this year."
(submitted by Tamara in Australia)
Thank you, Dad, for always making prom a little more awkward in your own unique way.
(submitted by Rebecca in Ireland)
He just wanted to be in the ballpark.
(submitted by Aga in Poland)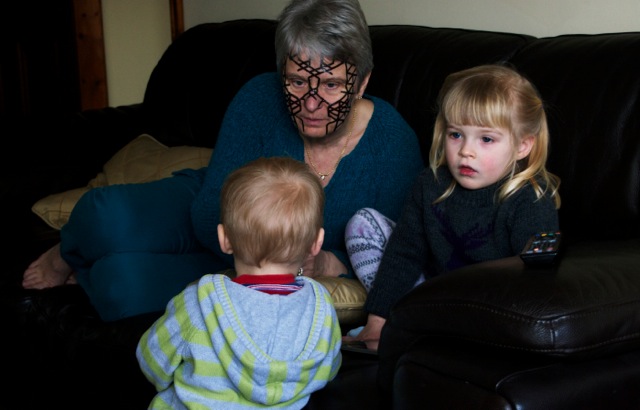 No, it's not photoshopped.
(submitted by Joanne in the UK)