pose
This family was one encyclopedia from getting it right.
(submitted by Sam)
There is nothing more adorable than a baby pile-on.
(submitted by Sienna)
"Group photo of my H.S. Drill team. I am top left. I think the band director wanted us to be 'avant-garde' but- well, you can see the results. This was taken at a competition full of adorable pom and cheer girls who were busy vaselining their teeth and finding matching scrunchies. Our music was something by the Doobie Brothers and the soundtrack of Labyrinth. I kid you not, we were instructed to emulate amoeba at the beginning of our routine. Which included hula hoops."
(submitted by Ingrid)
These kids with their fancy kneeshelfs.
(submitted by Mike)
Clearly, all of the other props were occupied at this photo studio.
(submitted by Trevin)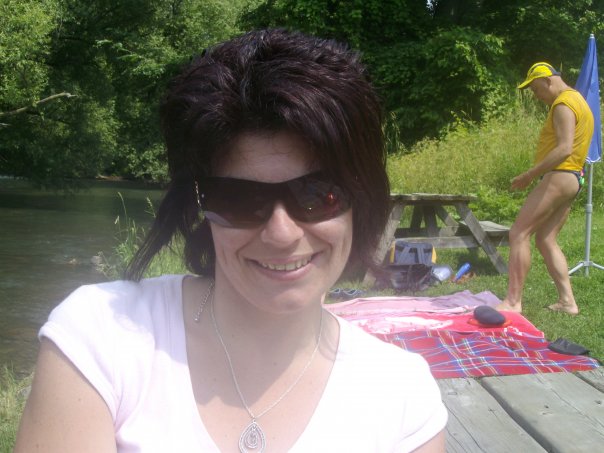 Seemed like a perfectly good place to set up camp before he arrived.
(submitted by Marc)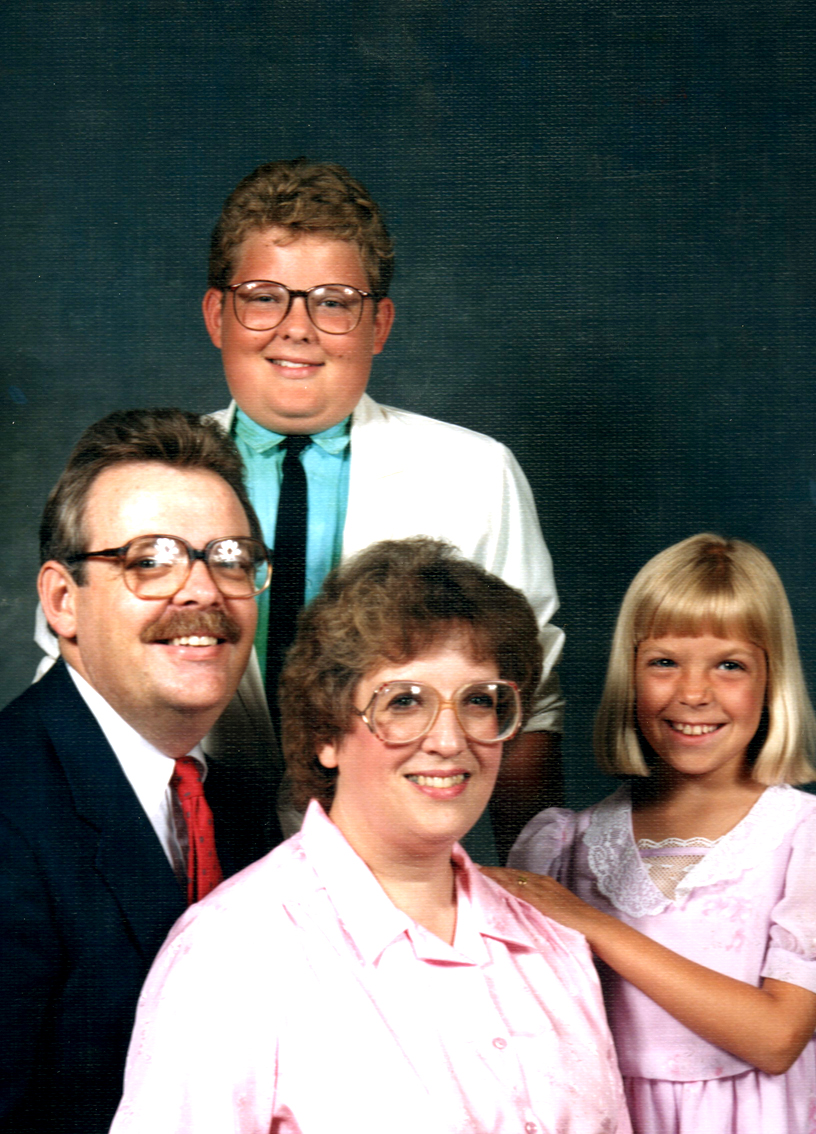 Some people just have to be the off-center of attention.
(submitted by Dan)
"This is my family showing that windsuits are not just seasonal apparel. For the years of 1990-1995, this was our default family outfit for weddings, funerals, bar-mitzvahs, and the like. True story."
(submitted by Kate)
Awkward Rule # 479: Easter.
(submitted by Jack)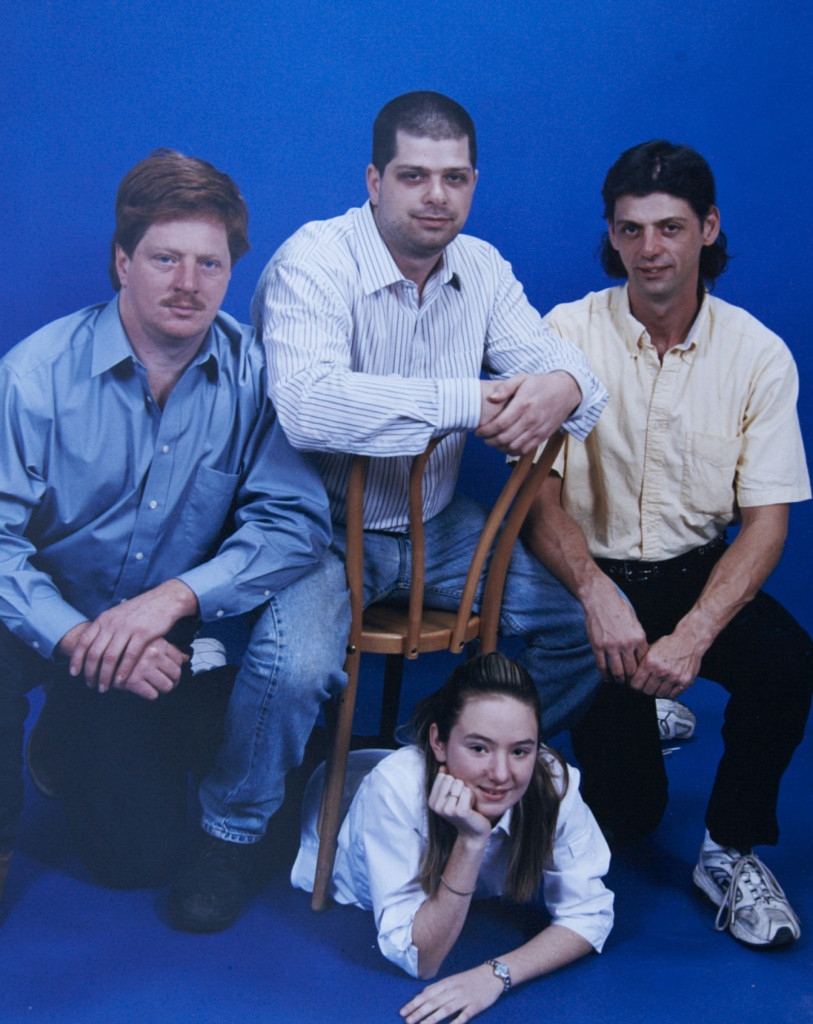 "So my grandfather died today and we've been all grieving. Somehow i got roped into the creation of the photo slideshow at the funeral. Everyone brought over their photos for me to scan and I saw this gem. Its my grandfathers step-children (which includes its very own 'red-headed step-child', a dude with a mullet, a dude who looks stoned/sleepy,a dude who looks angry, and a A girl under the chair.
The girl under the chair is my little aunt – as in younger than me (she was adopted by my grandfather and step-grandmother).
So on top of being an awkward photo they are, in fact, a pretty awkward family."
(submitted by Eric)