pose
This wedding was so well camouflaged that only 3 of the guests were able to find it.
(submitted by Bob)
And the photographer thought that it would be hard to get the baby to smile.
(submitted by Andrea)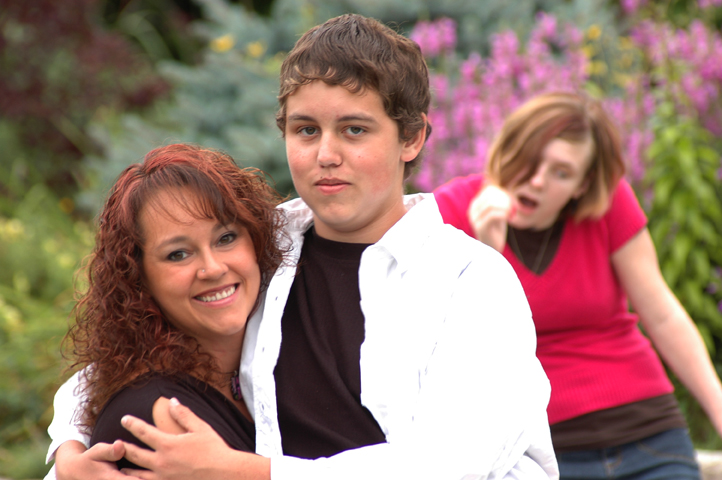 "Apparently this is what happens when a rogue bee chases your younger sister into frame."
(submitted by Aric)
We're betting on the mullet.
(submitted by Angel)
"My brother was fussing the whole portrait session, and my parents were getting frustrated as they were just trying to get one decent photo of the family. Finally, they threw their arms in the air and told him to sit where he pleased. It was my brother's decision to sit off to the side. As you can see from my smirk, I wasn't upset about it. Considering how odd the picture turned out, I'm surprised my family selected to hang it in our home for all these years."
(submitted by Yuri)
Mind the beard-fro.
(submitted by anonymous)
Don't judge them just because they're judging you.
(submitted by John)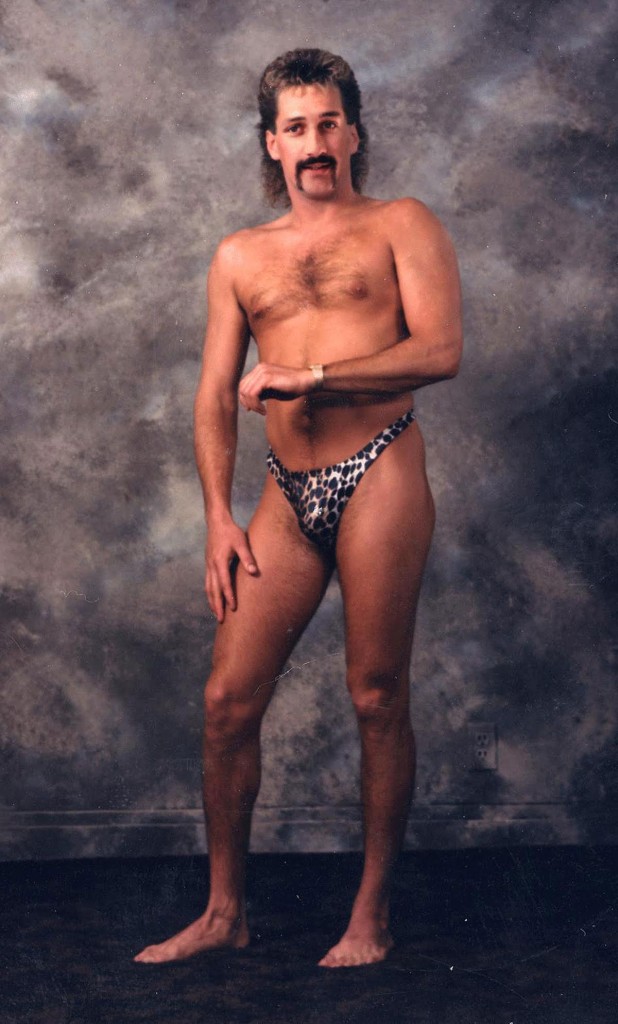 Timeless.
(submitted by Wanda)
You have to start somewhere.
(submitted by Jenny)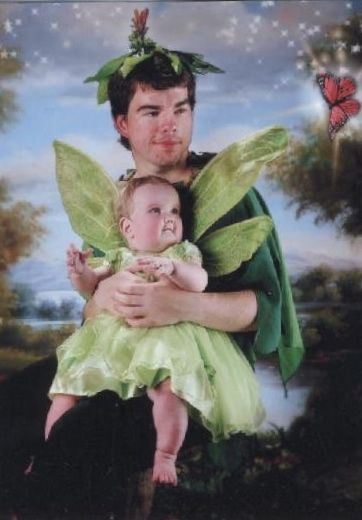 This dad has just ventured into Never Never Land.
(submitted by Michael)