Birthdays
"This is a a portrait taken of my family for my tenth birthday. The photographer asked us for a serious look, a la Old Timey photos. I kept giggling so he told me to 'look more like your Dad!' Easy enough."
(submitted by Ken)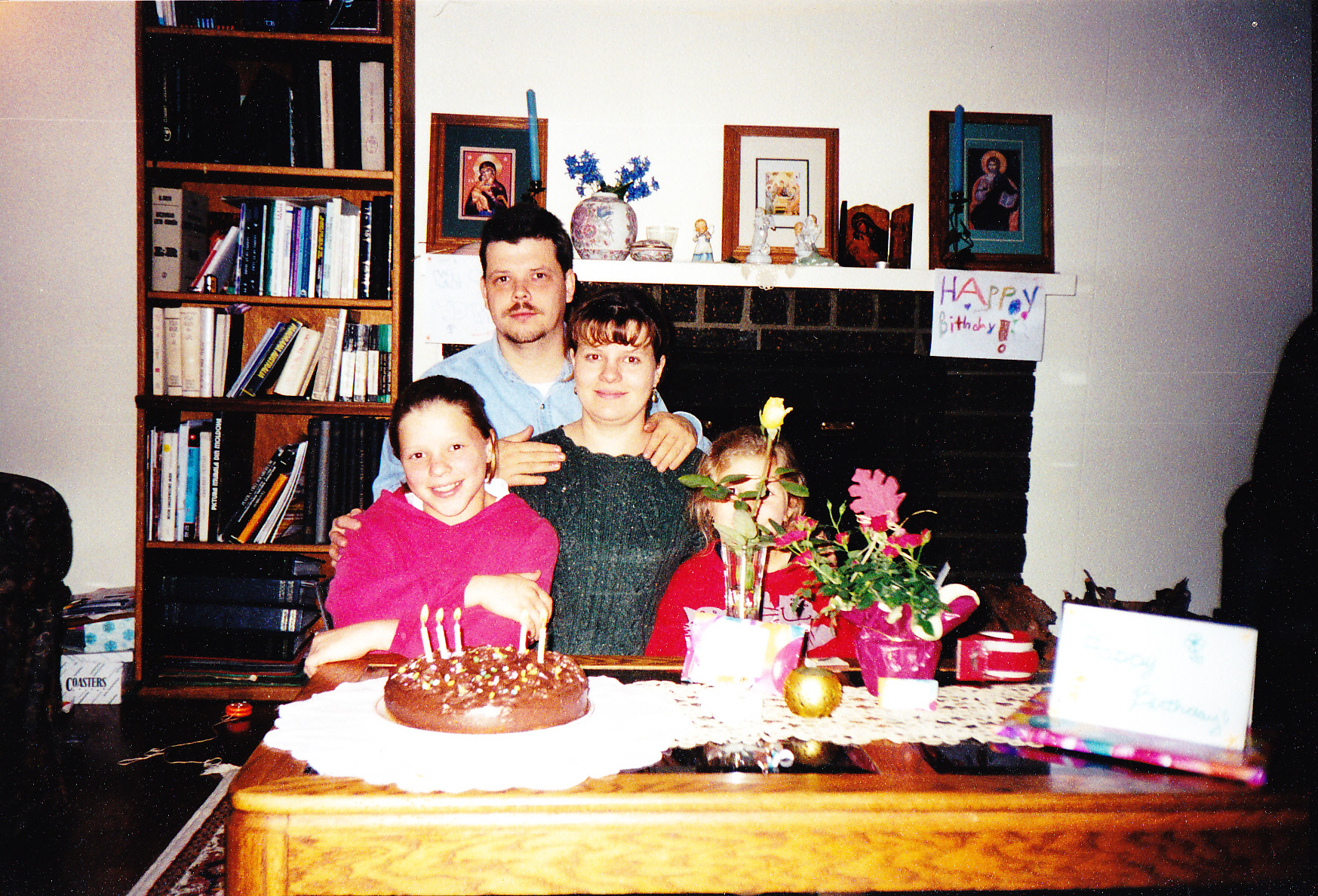 Looks like she got her birthday wish after all.
(submitted by Julia)
Proof that you can have your cake and eat it too.
(submitted by Anthony)
She was under the impression that her birthday would have something to do with her.
(submitted by Alison in Canada)
You're never too old to be a princess.
(submitted by A)
"My ex-husband surprised me after work with a birthday cake. I wanted a picture of my son and I for the scrapbook so was leaning forward to get closer to him. I had not been to the hairdresser's in 2 years and had age inappropriate hair at the time. The candles took care of that and luckily, my husband managed to put out the flames with his bare hands once he realized what was happening. Of course, he missed the shot of me screaming my head off. I've been going for regular trims since."
(submitted by Sharon)
"Even a 4 year-old knows there's no "winging it" with birthday candles. This is my brother's birthday. My mom had obviously forgotten the candles and had instead snapped Christmas taper candles in half."
(submitted by Denise)

"My first birthday- I am the one in the center, screaming my lung out, surrounded by family, friends, and one very very confused exchange student who was staying with my aunt."
(submitted by Lauren)

Finally, something the whole family can appreciate.
(submitted by Lara)
"This is a photo of my friend Samantha. it's her fifth birthday and her first bday in america. At the time, her mom couldn't read English very well, so she got a "Happy Anniversary" banner."
(submitted by Michael)