Birthdays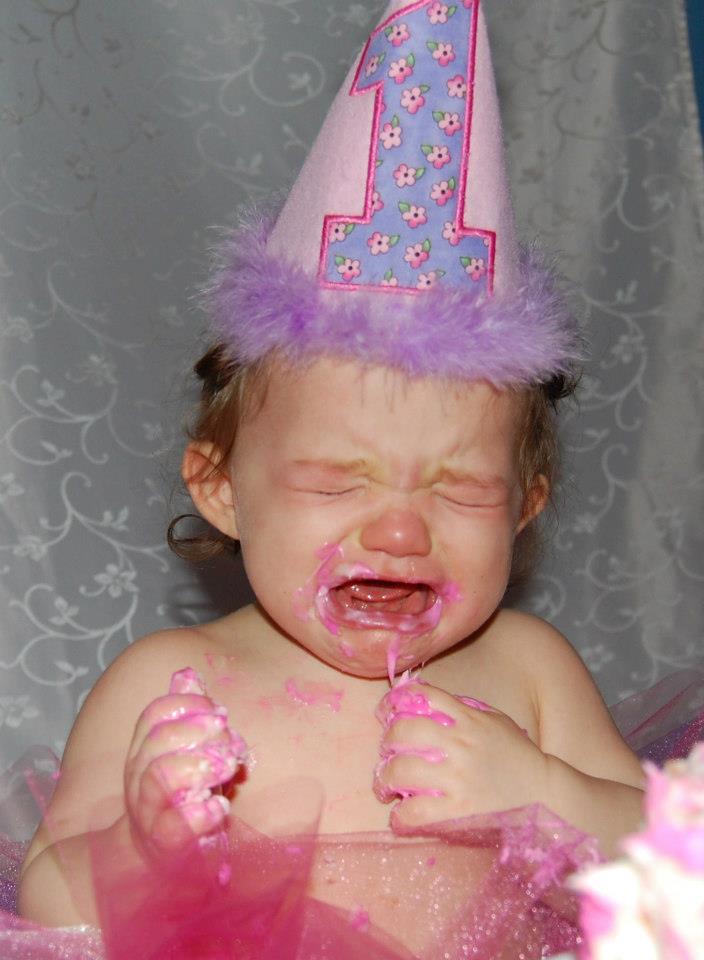 "My mom's friend wanted to have a first birthday party photo session of my niece so she could give the photos to my mom as a surprise. However, my niece did NOT want to cooperate. Let's just say, you don't see any pictures like this pop up on Pinterest."
(submitted by Katie)
"My birthday falls on Nov 1 so as a kid it was always celebrated on Halloween."
(submitted by Irv)
Make a wish. Actually, don't bother.
(submitted by Brianna)
"This is a photo of my mother in Vegas last year for my cousin's 21st birthday. It looks like my mom is the one who got the presents."
(submitted by Jamie)
She had a great time… or so she was told.
(submitted by J Clay)
Someone had difficulty staying on message.
(submitted by Stephanie)
Proof that smoking really does age you.
(submitted by Kerri)
One year and so many cigarettes later…
One of them is not Team Edward.
(submitted by Amanda)