Grandparents

"I have no idea why my sweet mawmaw is yielding that axe with such mirth, or why my granddaddy is dressed like a lumberjack…but there you go."
(submitted by Brandy)

A ringing endorsement for New Balance.
(via Imgur)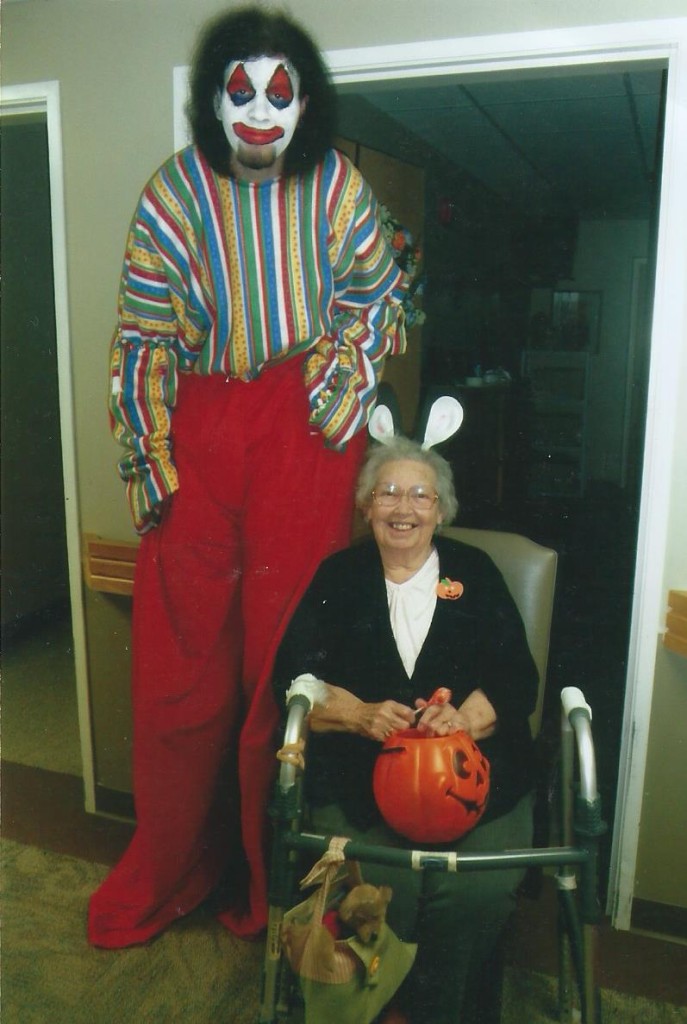 "This pic was taken at mom's nursing home a few years ago. Funny thing is, mom's just sitting there with a big smile on her face as though she has no idea that "thing" is behind her…"
(submitted by Jan)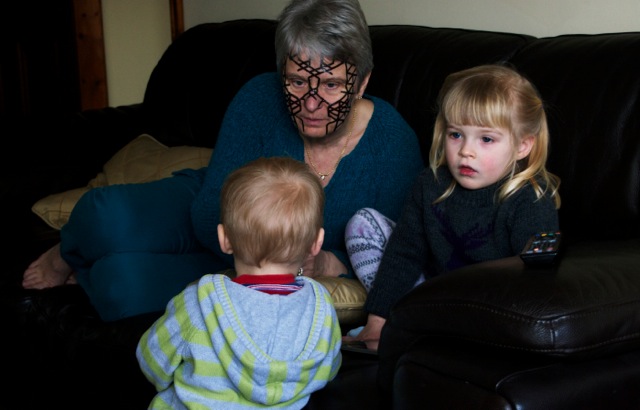 No, it's not photoshopped.
(submitted by Joanne in the UK)

There is no age limit to planking.
(submitted by Sarah)

Sold.
(submitted by Amber)

"My son, Conner, was just learning how to kiss… thus the open mouth.  His great great Grandma Kiser just loved kissing babies.  If it were on video, it should be in slow motion with soft music playing."
(submitted by Marcie)

"I found this photo while going through old albums for my grandmother's viewing.  The couple in the picture were friends of my grandparents.  The woman made puppets and put on puppet shows for kids' birthdays.  According to one family member, "She wasn't very good."  And apparently, she was a little too attached to those puppets."
(submitted by Lauren)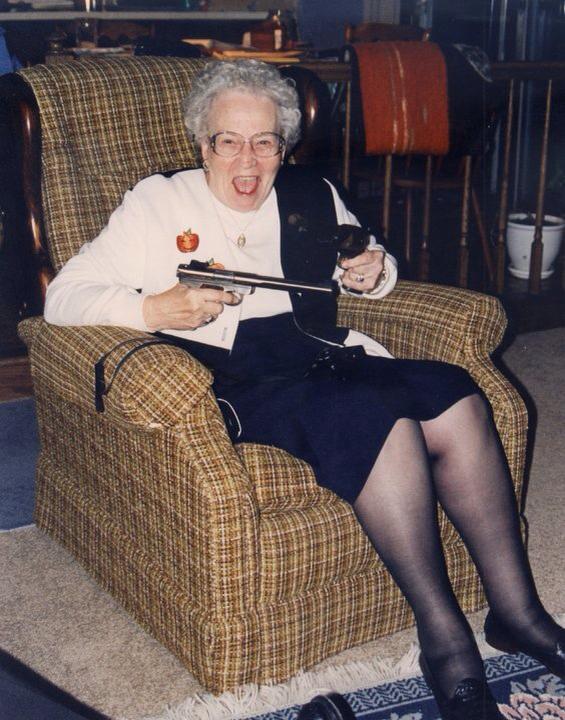 "In 2010, we sent you this spunky picture of our sweet Grandma Nadine (taken years earlier). We are saying goodbye to this beautiful woman on Tuesday, but are forever grateful to AFP for memorializing her spunky attitude on your board game. She got a kick out of being a part of the AFP family! Thanks for sharing our fun memories!"
We are sending our love to Lisa and to her legendary Grandma. Her spirit and spunk in this photo will live on forever.
(submitted by Lisa)

"This is a photo of my oldest son and my grandmother(his great-grandmother) at a Grandparents Dance while he was visiting her in Texas last summer. Apparently, the photographer felt as if this was the most natural pose for both of them."
(submitted by Jennifer)