Grandparents

"This is a photo of my great grandmother Hannah after landing in Hawaii. I found it yesterday while going through a box of my grandmother's stuff. Apparently she wasn't "ready" when that photo was taken and didn't like it. She did, however, like the gentleman in the photo with her."
(submitted by Amy)

Happy Grandparents Day to the best awkward grandparents in the world!
Love,
Mike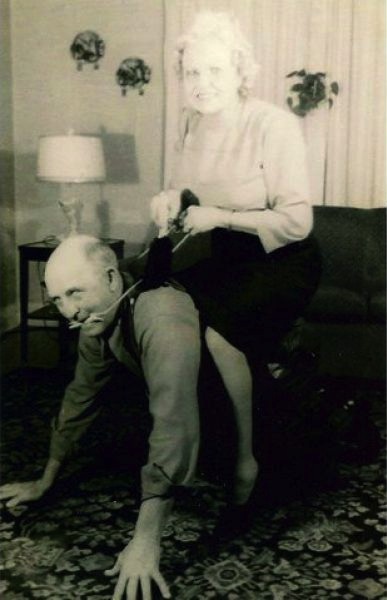 It's always the quiet ones.
(submitted by Joe)

"My grandma wasn't too happy when my dad and my step-mom got divorced. She decided the best way to handle it was to cut her out, literally. I am the one to the right feeling a little left out."
(submitted by Amber)

She always looked forward to spending time with Grandma.
(submitted by Amber)

He was supportive of her lifestyle.
(submitted by JimBob)

"This was my Christening, June 1971. I'm the baby obviously, my Godmother is holding me, my parents are next to her. Their hideous outfits aren't the "awkward" part of this photo. In the background, my grandmother is pulling my sister's hair while my brother is recovering from a smack! All of this right on the front steps of a church."
(submitted by Debbie)

She's in good hands.
(submitted by Euless)

They had decided to come clean.
(submitted by Rae)

Grandma & Grandpa were proud of their "close" family.
(submitted by Michelle)