Grandparents

"This was my Christening, June 1971. I'm the baby obviously, my Godmother is holding me, my parents are next to her. Their hideous outfits aren't the "awkward" part of this photo. In the background, my grandmother is pulling my sister's hair while my brother is recovering from a smack! All of this right on the front steps of a church."
(submitted by Debbie)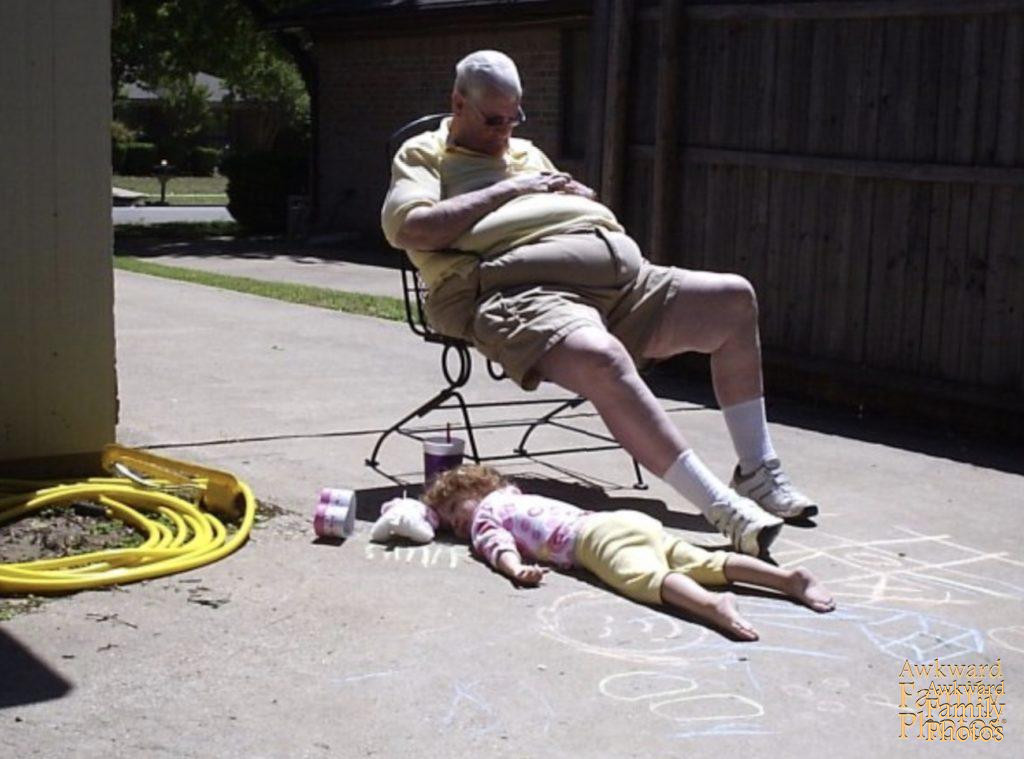 "My father-in-law babysitting my 2 year-old daughter Lillian. I'm just thankful they BOTH fell asleep at the same time :)"
(submitted by Euless)

They had decided to come clean.
(submitted by Rae)

Grandma & Grandpa were proud of their "close" family.
(submitted by Michelle)

"This photo was taken at a stand in a local mall some time in the early '90s. It is me, my grandma and grandpa. We were totally impressed with the technology that they used to make people look as though they were ACTUALLY in a JAR!'
(submitted by April)


We're all a little bit bundt cake.
(submitted by Shane)

Peace, love, and optional pants.
(submitted by Lisa)


They're coming.
(submitted by Annet)

Retirement has never looked so delicious.
(submitted by Bob)