Grandparents

"On the eve before my grandparents 60th anniversary party this photo was passed around. In 1991 for their anniversary they went to Holland. There is so much going on in the picture that every time you look at it you see something new – and horribly awkward. Don't miss out on the painted wooded shoes, the tangle of yarn and that white hat."
(submitted by Allison)

your caption here
(submitted by Daleene)

Who said there were no toys at Grandma & Grandpa's house?
(submitted by Brittany)

Getting x-rayed is fun for the whole family.
(submitted by Nikki)

Let's just say he was feeling a lot of pressure.
(submitted by Lisa)

Grandma had very strong wrists.
(submitted by Dustin)

So close.
(submitted by Cindy)

"This is a photo of my great grandmother Hannah after landing in Hawaii. I found it yesterday while going through a box of my grandmother's stuff. Apparently she wasn't "ready" when that photo was taken and didn't like it. She did, however, like the gentleman in the photo with her."
(submitted by Amy)

Happy Grandparents Day to the best awkward grandparents in the world!
Love,
Mike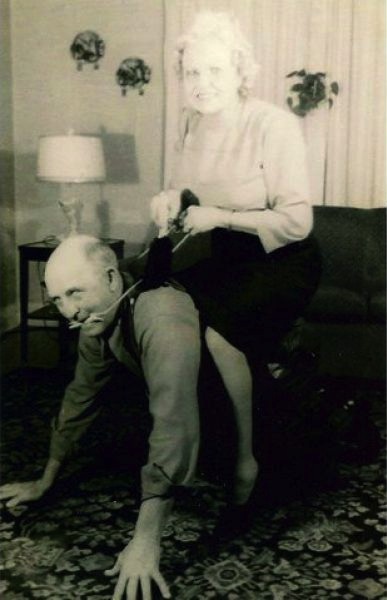 It's always the quiet ones.
(submitted by Joe)