Photos
Celebrating Easter on Halloween is only the second thing questionable about this photo.
(submitted by Cory)
"I was a punk in high school and my brother got all the ladies."
(submitted by Nick)
"The night before my mom was about to wed, my friend and I got into a fist fight against 4 other guys. We actually won then a 5th guy came up from behind and popped me with something in his hand. This is from the wedding album that next day!"
(submitted by Lewis)
Halloween is no laughing matter.
(submitted by William)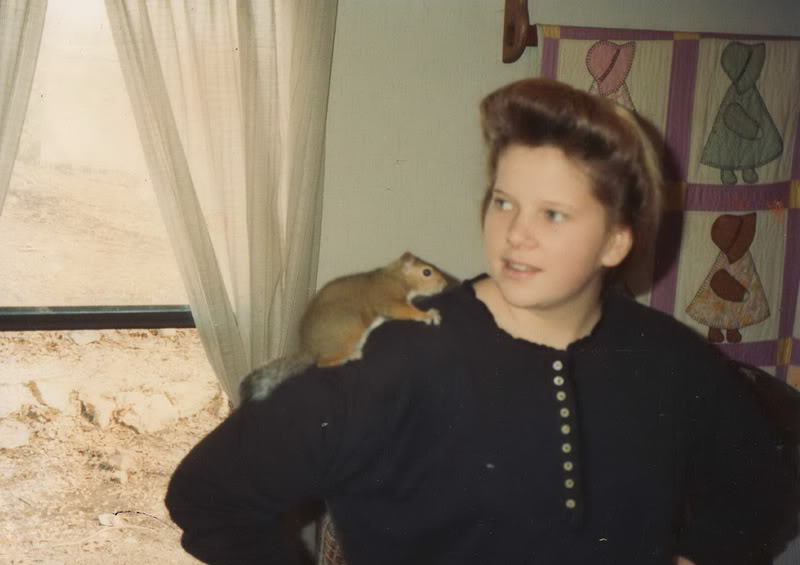 Now, where did I put that squirrel?
(submitted by Marjeanna)
"Coloring my daughters hair and needed to use the hair dryer to heat it up. So, I grabbed a veggie bag and put it on her head to trap the heat."
(submitted by Heather)
"This is my 58 year-old mother doing her first keg stand at my sister's wedding."
(submitted by Jared)
Oh, to be in love.
(submitted by Adam)