Kids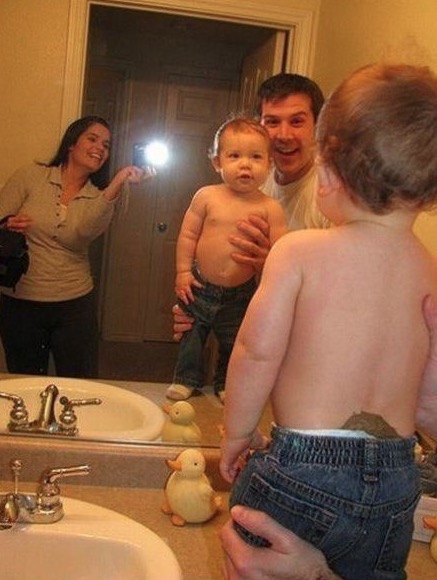 "As a parent, this is only funny the first time."
(via source)
"My friend's baby pictures look like Mrs. Doubtfire."
(via source)
"My mom used to force me to 'model' and strike a pose anywhere, even when were were visiting a cemetery. Needless to say, she was a quirky stage mother."
(submitted by Priscilla)
Yes, it's Thanksgiving again. Every year around this time, families all across the United States cross great distances, brave storms and crowded airports, and spend hours...
"I won't be winning Uncle of the Year any time soon."
(via source)
Sure, everybody has their own tips and tricks about how to cook the Thanksgiving turkey, and it can be hard to remember just what makes the perfect bird. How long should I cook...
"I came across this gem going through old family pictures handed down to me. That's my grandmother and mother with a distant relative and his son and daughter. My uncle is on the far right, understandably hiding from the camera."
(submitted by Trevor) 
"Tried to take a nice picture of my daughter carving her first pumpkin."
(via source)
"A page from my grade one journal. Rest in peace, Hef."
(via source)