Vacation
Everybody wants a piece of the Captain.
(submitted by Zoe)
No amount of wind could stop this family.
(submitted by Aaron)
"Came across this in a box of family photos tonight… As I'm told, my mom was camping in Naples back in the early 80s and snapped this shot of another family on the campgrounds. Note the man in the green shorts who was clearly the first one to pitch a tent. "
(submitted by Katie)
How it feels to blend seamlessly into Japanese culture.
(submitted by Zach)
"This is my dear friend. She had never been on a cruise before, and didn't realize that they took your picture when you got out at each port. Naturally, since we had a 7:30 am excursion, she was a little disoriented when she was greeted with flashbulbs. Imagine her surprise when she saw this photo and realized that this lovely Sombrero wearing guy was getting a little souvenir for himself."
(submitted by Amber)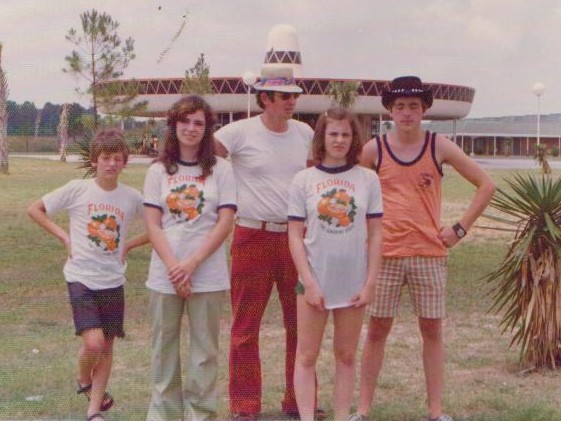 Awkward Rule #346: Driving three thousand miles for a photo-op with a giant sombrero.
(submitted by Chelsea)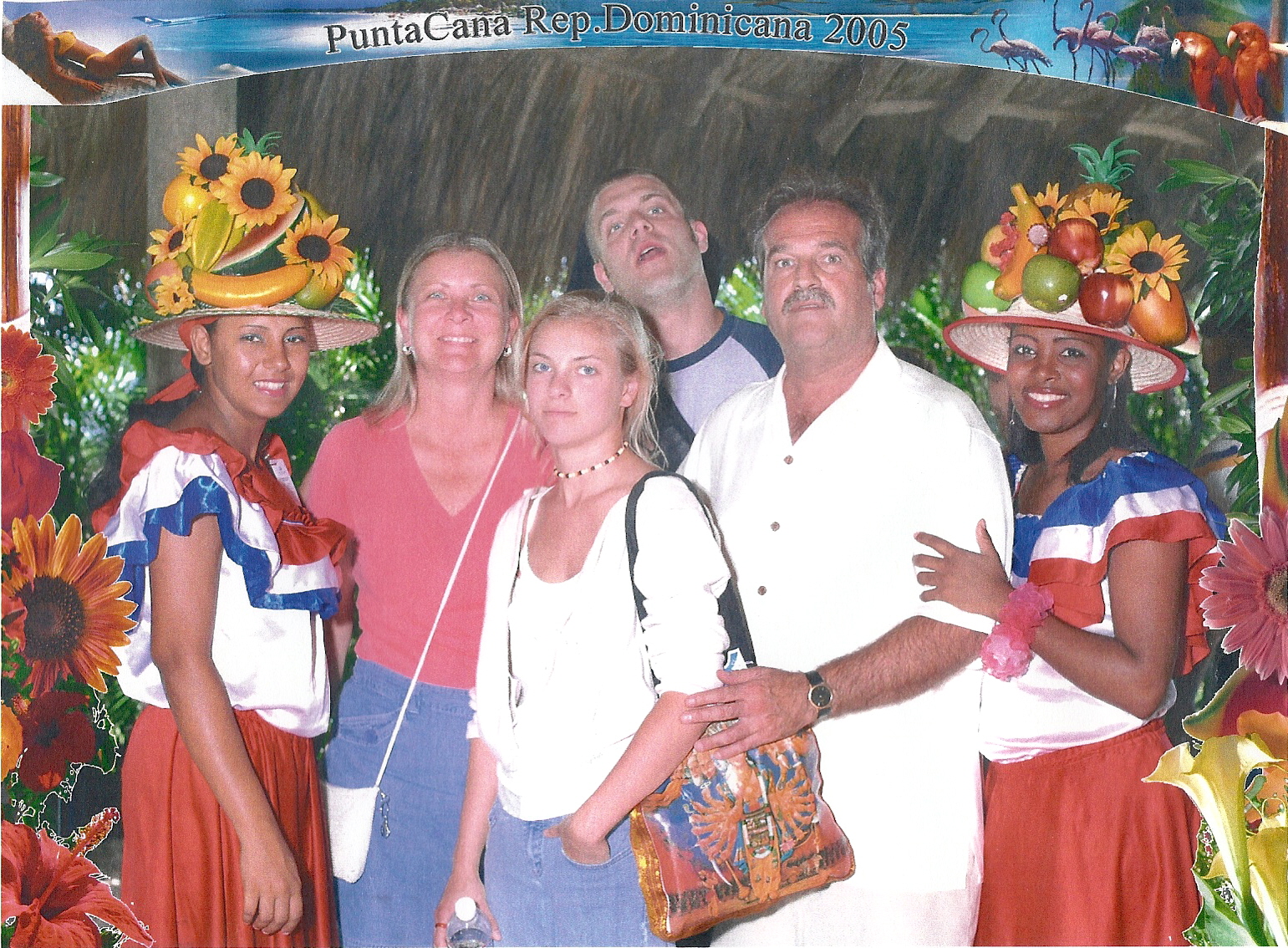 "This is a picture of me, my parents, and my older brother. Immediately after deporting the plane in the Dominican Republic, they put you in front of a camera with two cabana girls and try to get you to buy the picture. We were clearly not ready for this much excitement. But, we bought it anyways because of our hilarious expressions."
(submitted by Tina)
Guess who didn't want to see The Karate Kid?
(submitted by Jo)
"This is my mom, dad and brother in Sydney. Posing on a bridge, my brother set the camera on timer, and ran back to join my parents. However, he had too much momentum and fell back into the pond."
(submitted by Claire)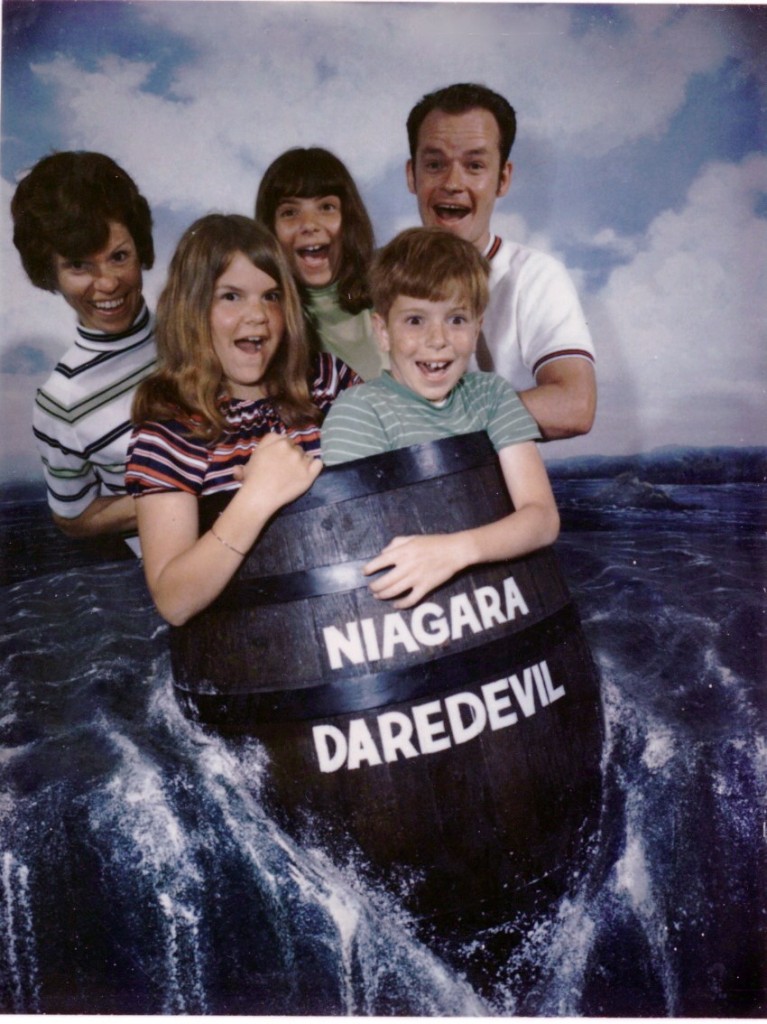 Awkward Rule # 372: Souvenir barrel photos.
(submitted by Don)