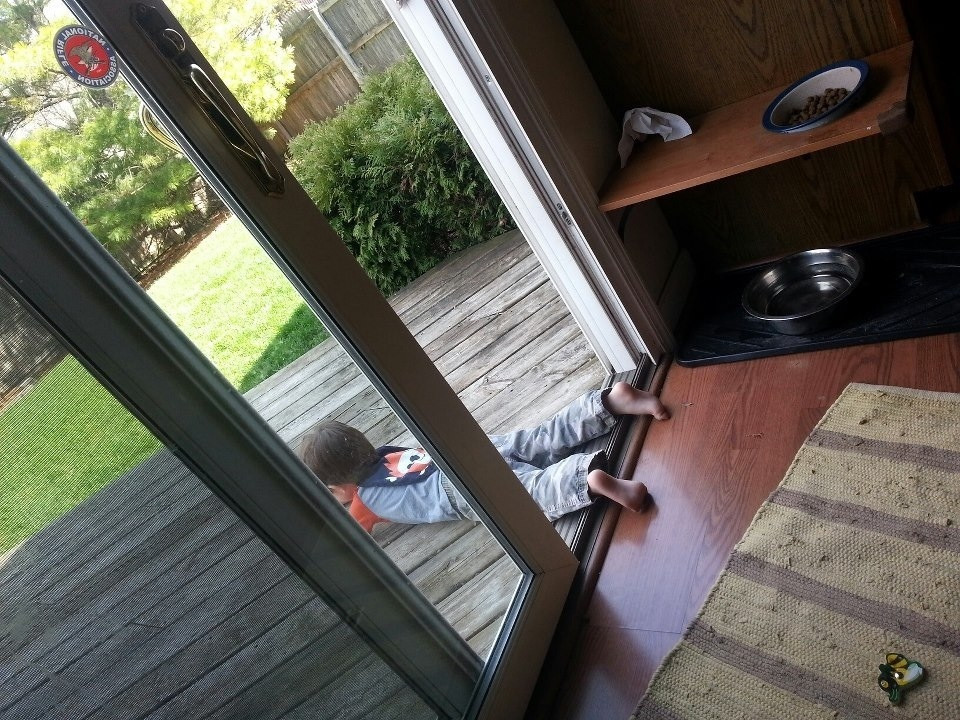 "I told my son he can't go outside. He might be a future lawyer."
(via source)
Most of us resemble at least one celebrity. For some, the likeness is so striking it prompts complete strangers to stop us on the street or in the grocery store and say,...
"My Dad recently took up yoga and I had to share."
(via source)
We here at AFP believe in following your dreams, and today a nearly 100-year-old woman from the Netherlands is giving us inspiration. The Dutch woman, Annie, wanted to get...
"Me reffing the 5-year-old wrestling tournament."
(via source)
Almost nobody is any good at navigating adulthood, whether it's paying the bills, using Tinder, or even the simple stuff like not being a complete and utter slob. But...
"A friend of mine dropped out of high school and this is what his dad did."
(via source)
"My parents insisted on showing us their burial plots."
(via source)
"My husband's letter of resignation."
(via source)
"Circa 1980. There I am in all my split-end, buck-toothed glory, with my had on my mom's knee. My dad's thumb and index finger are pressed together per the photographer's artistic direction. But the best part is that since my oldest brother was away at college and wasn't able to be in the picture with us, so Mom taped his high school graduation picture right on it."
(submitted by Christy)