"I caught this photo just as my oldest daughter gave an extremely forced, bared-teeth smile, and just before she almost dropped her new baby sister. Whom she loves very much, really."
(submitted by Marc)
What were the chances he'd meet a pregnant lady there?
(submitted by Ryan)
"I have no idea why my sweet mawmaw is yielding that axe with such mirth, or why my granddaddy is dressed like a lumberjack…but there you go."
(submitted by Brandy)
Um, those are not ring fingers.
(submitted by Amy)
It wasn't the costume he had envisioned.
(via reddit)
"I'm a photographer and was taking pictures for a beautiful family, but their littlest member was not a fan. Multiple times, he told me no as I asked him to smile and in this picture he just refused to even sit with his family. What we ended up with is a gorgeous family portrait with little Jack admiring from afar likely telling me no in protest of our photo shoot."
(submitted by Coral)
We give him a week.
(submitted by SaraLee)
"My friend wanted to take a picture with her cheesecake. She tilted the plate too much."
(via source)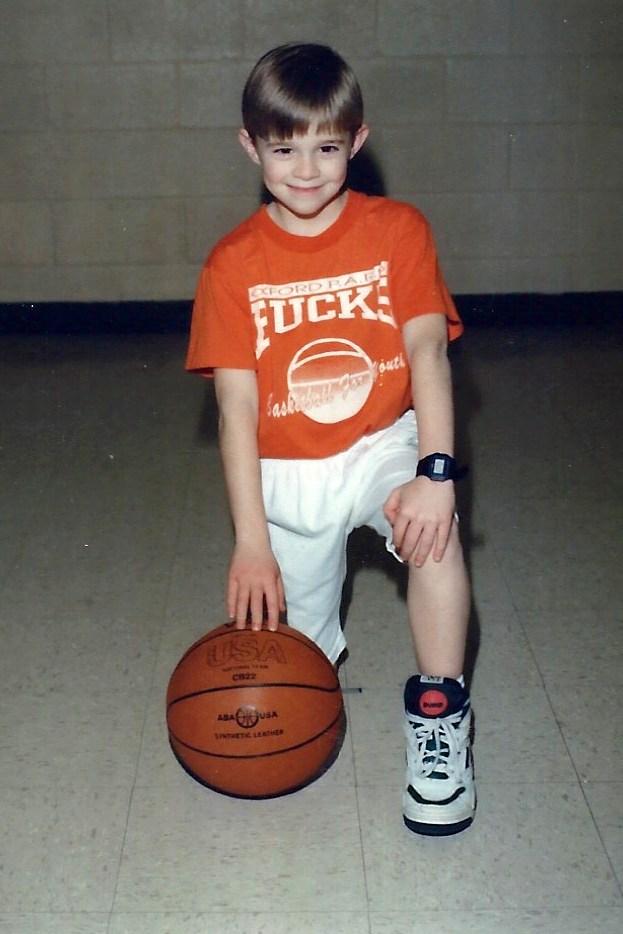 "This is my brother rec league basketball picture circa 1990. The actual team name as you might have deduced was the "Bucks". Lucky for us there was a fortuitous fold in the shirt that gives us our accidental master piece. On a little side note, this picture in a larger form (8×10 I think) was proudly displayed on a wall in my Grandmothers house for years. She never understood why people always laughed at this picture. Needless to say she didn't have an eye for details."
(submitted by Ryan)