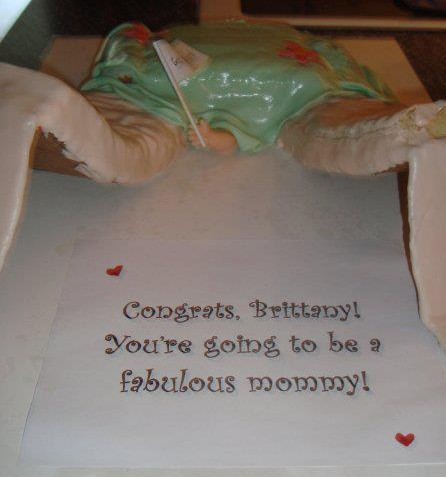 Who wants the first slice?
(submitted by Sara)
Don't be afraid to oversell it.
(submitted by Beau)
"My (then) fiance (now new hubby!) and I decided to compile childhood pictures for a slideshow to have at our recent wedding reception.  When going through his stack of photos, nothing could have prepared me for this gem I came across! And to my surprise, he thought it was an awesome picture and wondered why I was laughing so hard!  (His words – "That is a really cool picture – I love that picture!" )  I still don't understand what a ladder and boom-box have to do with beachwear. And why is he posing like a Sports Illustrated swimsuit model?"
(submitted by Rebeka)
The snake rides up front.
(submitted by Jessica)
"Our loving mother scheduled our youngest sister's wisdom teeth extraction on her sixteenth birthday. Here she is celebrating afterwards. Cake, anyone?"
(submitted by Ashley and Kelsey)
They were only two, but their powers were great.
(submitted by Liz)
A reminder to choose wisely.
(submitted by Maggie)
She already had the ornament, so why not.
(submitted by Evan)
They chose a natural setting.
(submitted by Austin)
Let's just say they're big fans.
(submitted by Jenna)