Leap Year
You've finally found the man you want to spend the rest of your life with. Now, it's time to focus on what's really important…
(submitted by Susan)
(submitted by Teresa)
(submitted by Blakely)
A more modern toilet-inspired engagement.
(submitted by Emily)
This engagement pic comes from France, where amour is always in the air.
(submitted by Agnes)
These two felt that meeting people online was too impersonal.
(submitted by Jordan)
To what's his name?
(submitted by Amie)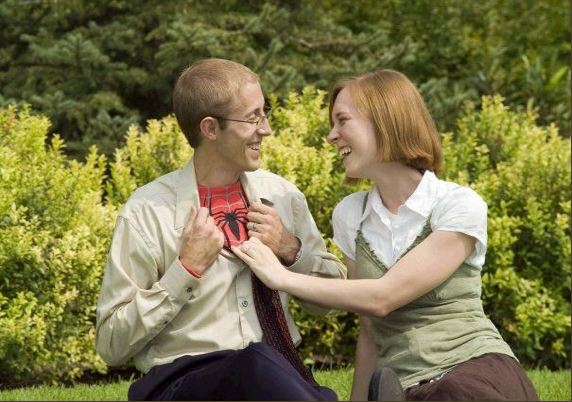 "This is me and my wife (fiance at the time.) I am a huge Spider-Man nut and I wore my Spidey suit under my suit and tie. Lisa, being the sweetheart that she is, went along with it. We actually liked it so much that we put it on our invitations."
(submitted by David)
A curious metaphor for marriage.
(submitted by Keyaanta)
Why shout it from the rooftops when you can shout it in their face?
(submitted by Sierra)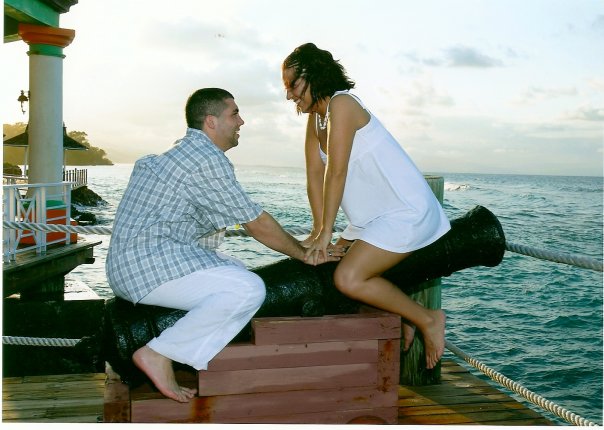 Sometimes cupid needs more firepower.
(submitted by anonymous)