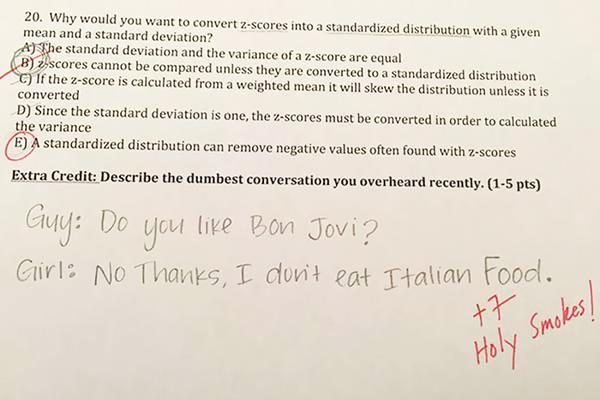 Our thanks to Bored Teachers for discovering this guy. Bored Teachers is a blog focusing on teacher-related humor and on educators who go the extra mile to make school...
Our friends at Flashbak compiled this list of the most peculiar board games and we thought it was too good not to share. Read More
"My eight-year-old daughter did this at home on her own. It started when she wanted to purchase an app and she couldn't. It wound up being five pages long. I think she's going to be a computer whiz. And yes, the "Oh my gosh, look!" is, indeed, a reference to 'I Like Big Butts.'"
(submitted by Erin) 
"I give you my uncle circa 1975."
(via source)
When traveling, photographer, Kamal Bagirli, visits places where historical photographs were taken and juxtaposes them with present day images. The result is a beautiful and...
"I'm a wedding photographer and I took a picture of my bride and groom photobombing the channel 10 weather report.(Melbourne, Australia.)"
(via source and Pixie Rouge Photography)
"My father, an army medic, set his brother's leg in a cast to help him get sympathy from women. Circa 1983."
(via source)
"I don't know what's worse: the Minute Man on my guitar, the fact that I'm posing with my guitar in the first place, the fact I signed my own picture, or the gold frame (thanks Mom)."
(via source)
"My mother-in-law forced my wife and her two sisters to get into holiday spirit and carve pumpkins. Their expressions range from 'angry' to 'I will kill you in your sleep.' My wife is on the right and she clearly wasn't having it."
(submitted by Lloyd)