"After taking a number of pics of my gorgeous little girl she decided that she had enough. Funnily enough, this pic probably shows her true colors!"
(submitted by Michelle)
Activate.
(submitted by Bill)
A pair of proud parents.
(submitted by K)
"Somebody goosed Grandma Sue."
(submitted by Gianna)
"Our family of 6 kids did a lot of traveling by VW bus.  This shows the youngest brother 'hanging' around.   I have a bunch more awkward family shots but this one just cracks us all up."
(submitted by Katrina)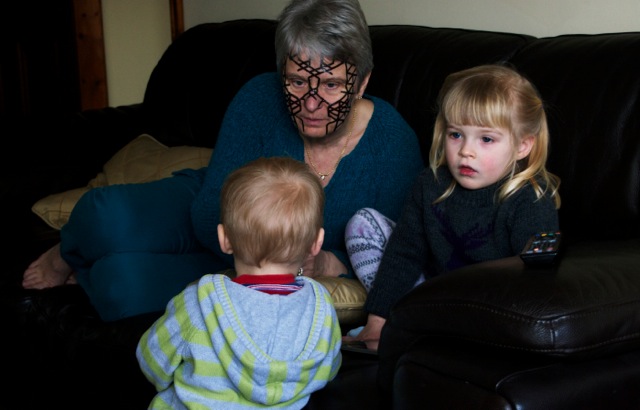 No, it's not photoshopped.
(submitted by Joanne in the UK)
"This is the result of me getting the lead in a play. I had to stand in a blow-up swimming pool on stage in a swimsuit while a group of kids sang "She waded in the water" behind me. The grand finale was me getting my swim suit wet. Definitely awkward back then, but kind of creepy now." 
(submitted by Lesley)
He was always a forward thinker.
(submitted by Michael)