"The infamous Christmas photo shoot of 1984.  Dad's short-shorts and high socks highlighted his fashion-forward attitude and athleticism; my sister's cheerleading perfection revealed her vow to never look bad in any photo- ever, and my single jazz hand stance complete this Awkward Family Christmas Card from nearly 30 years ago."
(submitted by MaryLynn)
Remember… if you go to bed Kiss, you will wake up Kiss.
(submitted by Ashley)
Okay, get him out of here.
(submitted by Steve)
Go towards the light.
(submitted by Kara)
"While my hubby, son, and I were playing Minecraft, my 2.5 year old daughter was playing in the playroom behind me.  After a while I noticed the absence of noise, turned around, and found this sight.  She had fallen asleep in the last position she had been playing in which happened to be laid out on top of my Corgi.  The dog is not very intelligent and just laid there with a 35 lb toddler on top of her for what must have been 20 minutes or more.  After snapping the pic I took the baby to her own bed and the dog acted like nothing happened."
(submitted by Anna)
You can never be too joyful.
(submitted by Julie)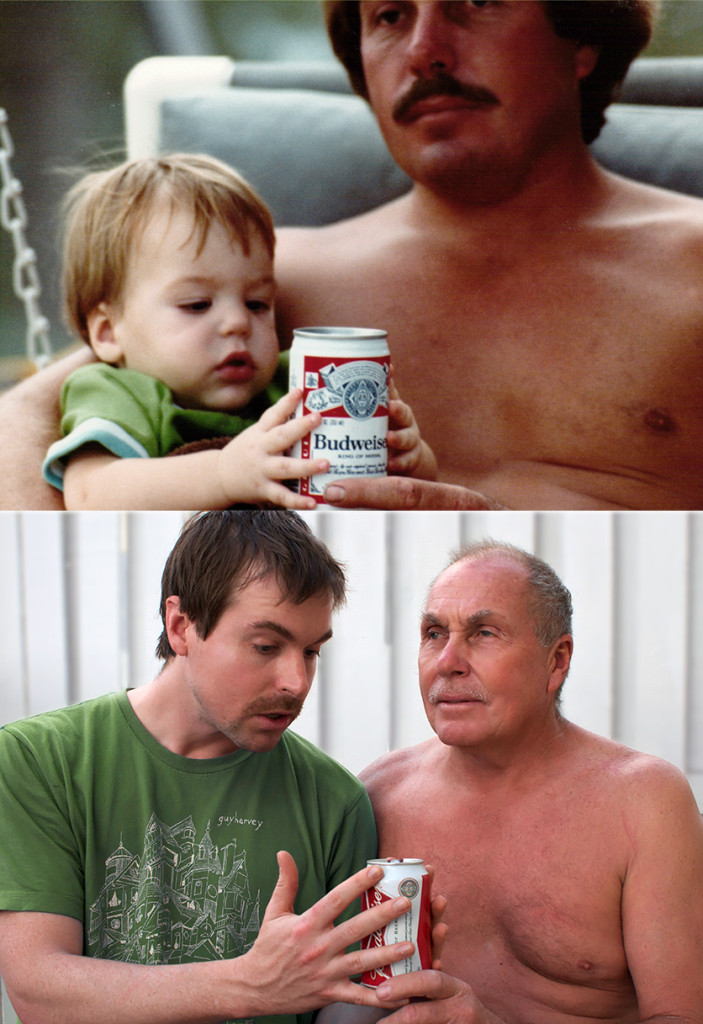 "This is a picture of myself and my father in both 1980 and 2013. My first word was in fact 'beer.'"
(submitted by Matt)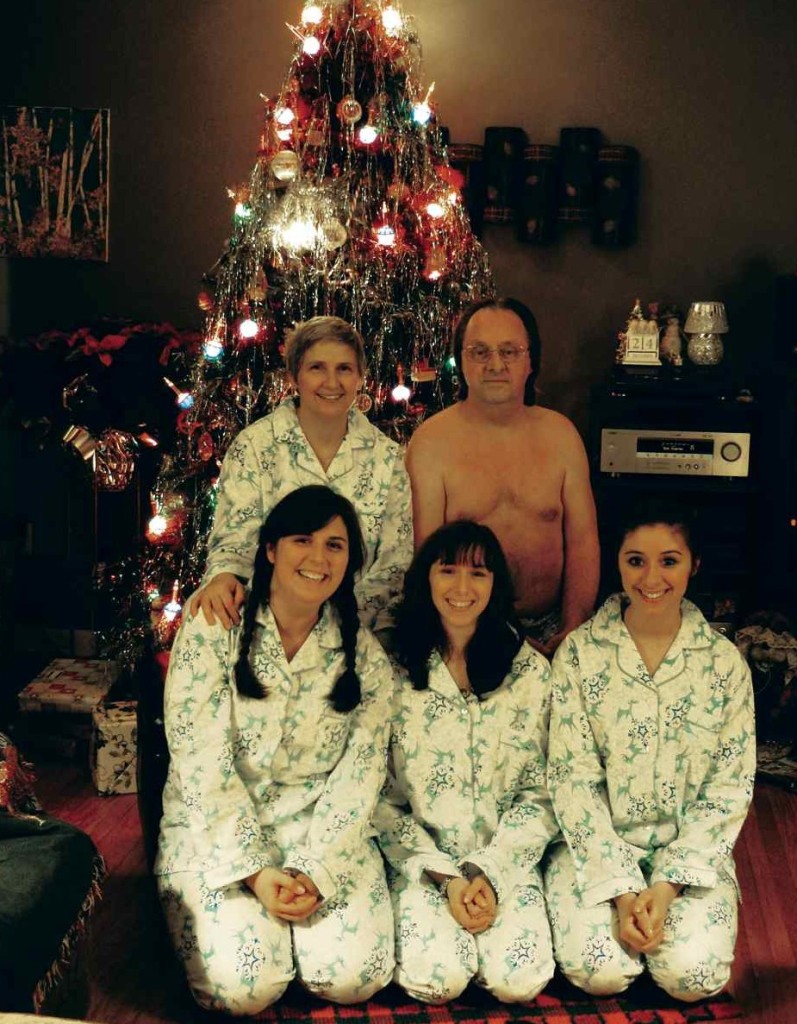 Somebody wasn't cc'd.
(submitted by Jaimie)