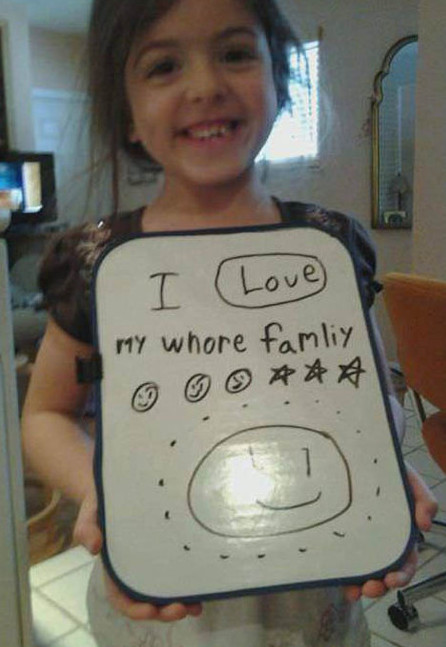 The irony is she's a perfect speller.
(via 9gag.com)
(submitted by Matias in Argentina)
Definitely not the first pose you learn in wedding photography school.
(submitted by Kevin)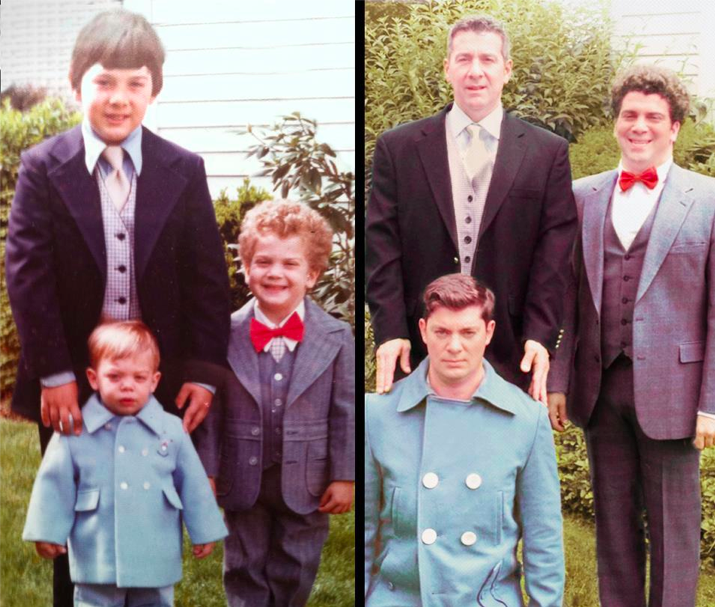 "This is a recreation of a photo taken 35 years ago on the same front lawn of my great grandmothers house where my grandmother lives now.  It was taken the morning of my Aunt's wedding 35 years ago."
(submitted by Peter)
Outlaws for life.
(submitted by Steven)
Apparently, it was flag day.
(submitted by Derick)
"This is a photo of my son Caleb on a day when we had to take our goat Colby to the veterinarian. Caleb is not overly fond of the goat, and had other plans, but poor Colby (the goat) was having some serious issues. The goat turned out to be fine, Caleb, however, has to live with this photo for the rest of his life!"
(submitted by Cynthia)