Never ash on Grandma.
(submitted by Kristin)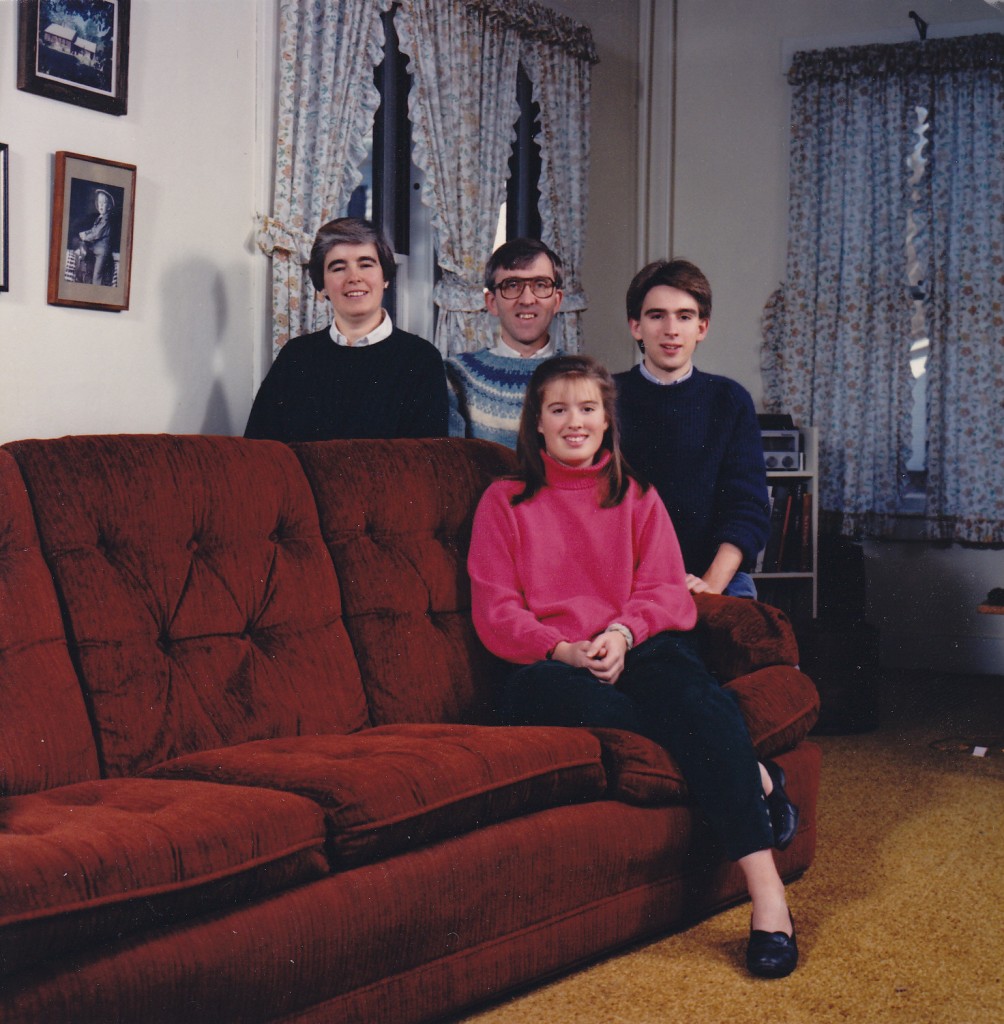 But all the chairs are taken.
(submitted by Ben)

A very rare case of farmer's axe tan.
(submitted by Christine)
"Got to love the 80's. I strongly believe I am the reigning perm mullet champion. I am looking for challengers of the BEST perm mullet ever!"
(submitted by Kelly)
Awkward Rule #249: Wearing a condiment.
Uh, if you're lucky enough to be on top, please have the courtesy to throw your head on the pile.
(submitted by Eric)
"Photo c.1962. Note that there are actually 4 people in this photo, count the shoes. The kid in the back with the single eye visible, is my father."
(submitted by Andrew in Norway)
How can we not love Jennifer for referring to her own baby picture as "creepy."
(submitted by Jennifer)
My wife and I were having trouble getting pregnant. One afternoon, my sister-in-law came over to my apartment while I was home alone. After a few moments of small talk she told me that she wanted to help us with our problem and would be willing to carry my baby. I assumed that she meant to say "our (me and my wife's) baby." But my sister-in-law clarified that she was only talking about me… awkward.
(submitted by Roger)