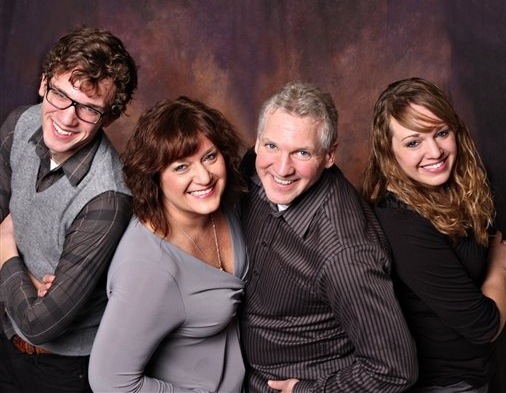 Warning: this fan favorite isn't for the conservative family. This is a pose for the clan with sass, one that wants to convey, "Heads up!" "Coming at ya!, "In your face!" "Take a closer look," and of course, "You rang?" Combine with two arm-fold-book-ends and you've got yourselves an album scorcher.
(pic submitted by Dylan)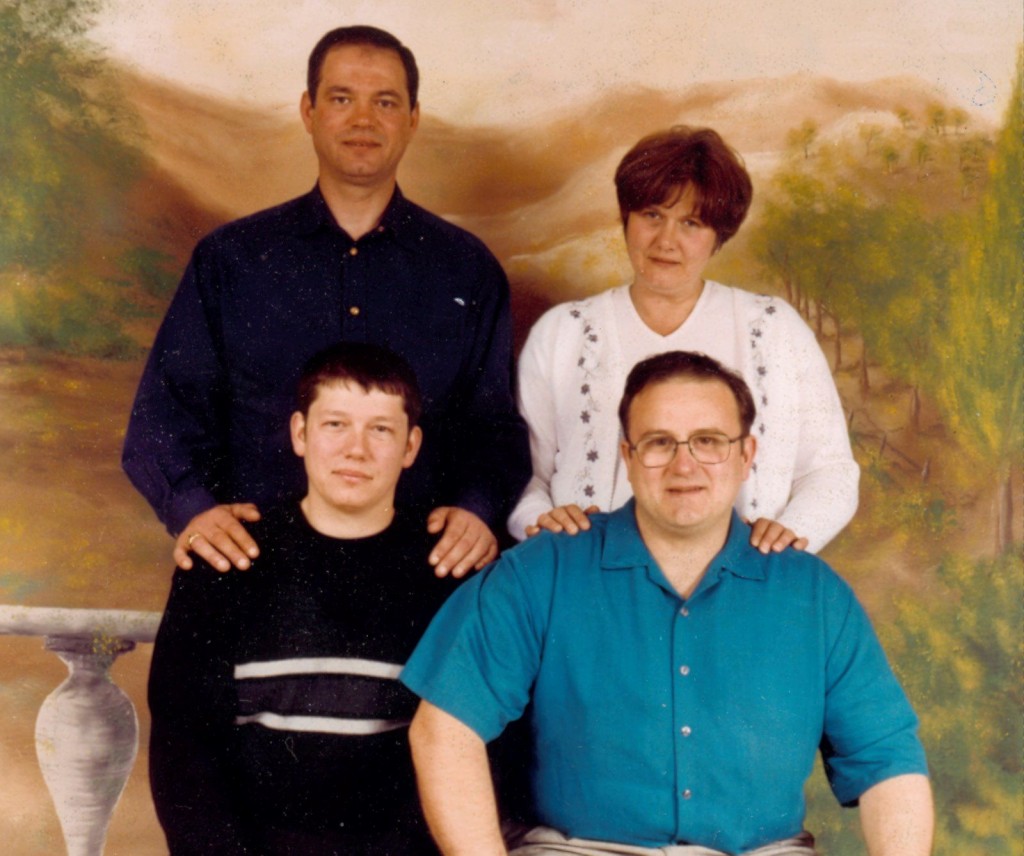 You may use your calculator for this equation.
(submitted by The Bonfield Family)
An equal and opposite reaction.
(submitted by Jan)
The Hanscom family, pictured here again, was cool enough to send in another gem.
(submitted by Michael)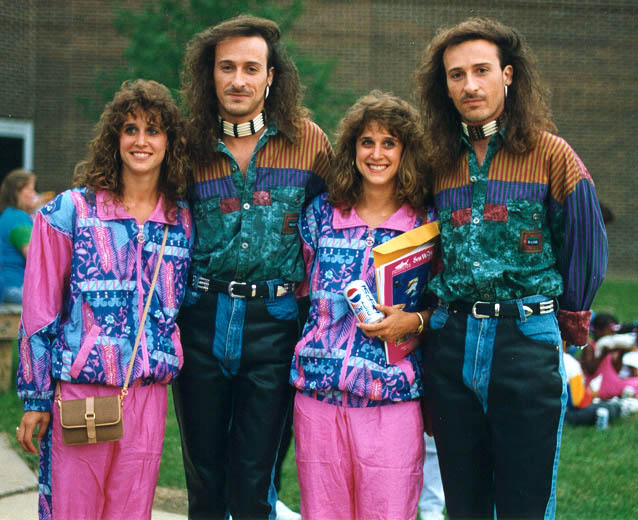 Double your pleasure. Double your built-in chaps.
(submitted by Jane)
When I was 10 years old, my parents took us on vacation to a water park. I told my dad I had to go to the bathroom; he pointed to a building and let me go in by myself. When I got in, I noticed there were no urinals, and none of the stalls had toilets in them. Confused, I went into a stall anyway, pulled the curtain closed behind me, and did my business all over the floor. When I got out, we started walking away when another man with his son asked my dad if we knew of any bathrooms nearby. My dad pointed to the building that I had just exited. The man said, "No, that's just a dressing room to change in and out of bathing suits." My Dad said that was not true, as I had just used the bathroom in there. The other man insisted and my father started to get angry, "Are you calling my son a liar?" My Dad told the man we would all go in together to prove my innocence. Despite my objections, the four of us went in and when my Dad whipped open the curtain to the first stall…
Awkward.
-Kevin, North Smithfield, RI
B'Awkward
(submitted by Michael)
Yep, even old-timey folks did it.
(submitted by Jeff)