christmas
This cat was hoping the tree would give more.
(submitted by Dave)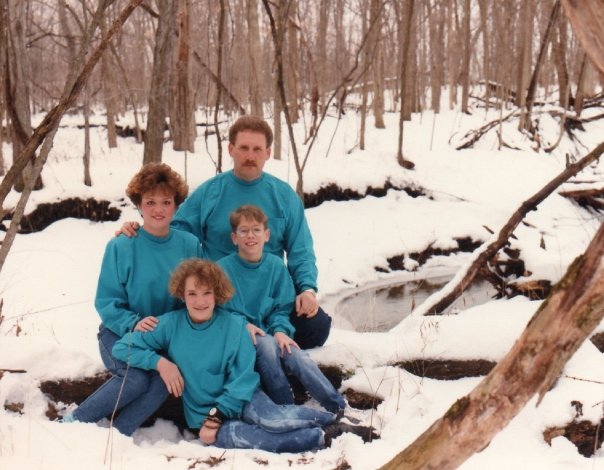 "It was the 80s. My dad thought it was a good idea to take a picture in the woods with snow. The look on his face doesn't validate the brilliance of the idea. Mom chose the color of our shirts. Apparently she expected more of a tropical setting."
(submitted by Tommy)
Frosty would later deny that he was holding two ferrets.
(submitted by Shawn)
Every now and then, Santa just wants to take a photo with you.
(submitted by Doug)
Not all of us are so fortunate.
(submitted by Liz)
She wasn't going to sleep through Christmas morning.
(submitted by Amy)
Merry Christmas from AFPP!
(submitted by Tanita)
These birds flew in a long way to be with the family for Christmas.
(submitted by Tony)
It's also the most mysterious time of the year.
(submitted by Whit)
What's real and what's stuffed? You decide.
(submitted by John)