Babies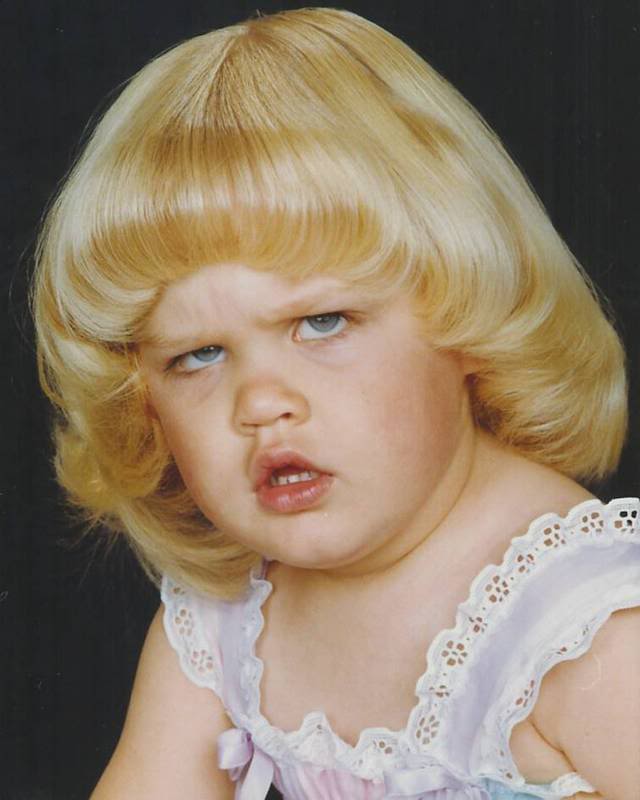 "My mom loved to get professional photos taken of my siblings and me when we were kids.  I hated it. I learned fairly quickly that if I complained or was fussy they would just keep going and ask me to be still or quiet. However, if I behaved perfectly and just made awful facial expressions the photos would end. This little gem is a product of my silent temper tantrums."
Oh, and btw, this is Meg now.
(submitted by Meg)
Babies don't lie.
(submitted by Ginger)
"After taking a number of pics of my gorgeous little girl she decided that she had enough. Funnily enough, this pic probably shows her true colors!"
(submitted by Michelle)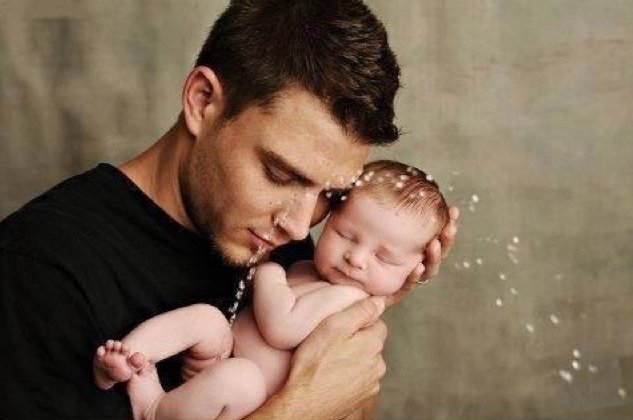 It's a good thing he closed his eyes.
(submitted by Ja)
"This is an old photo of my friend's son, who's now a teenager. The photo was snapped at just the wrong time, making it look like his hand is gone and a bloody stump remains."
(submitted by John)
Her drool was heaven sent.
(submitted by Nikkie)
"My 11 month old was fascinated by the household toilet plunger.  Obviously, it was off limits. But after a week of constantly prying it from his little grasp, I bought him a brand new one for his very own. And then… this is what he did with it."
(submitted by Mallory)
Glamour runs in the family.
(submitted by Antoinette)
Out with the old. In with the new.
(submitted by Andrew)
She wasn't ready for the spotlight.
(submitted by Brittany)