"My friend decided to try rugby. He's the one on the bottom, unfortunately."
(via source)
Cristiano Ronaldo is one of the greatest active soccer players in the world, and he's been celebrated accordingly. But a recent attempt at immortalizing him wound up...
"The one sitting down is my husband (the father) who couldn't seem to find 5 minutes away from Xbox to feed our son, THANK GOD FOR BEST FRIENDS!"
(submitted by Joanne)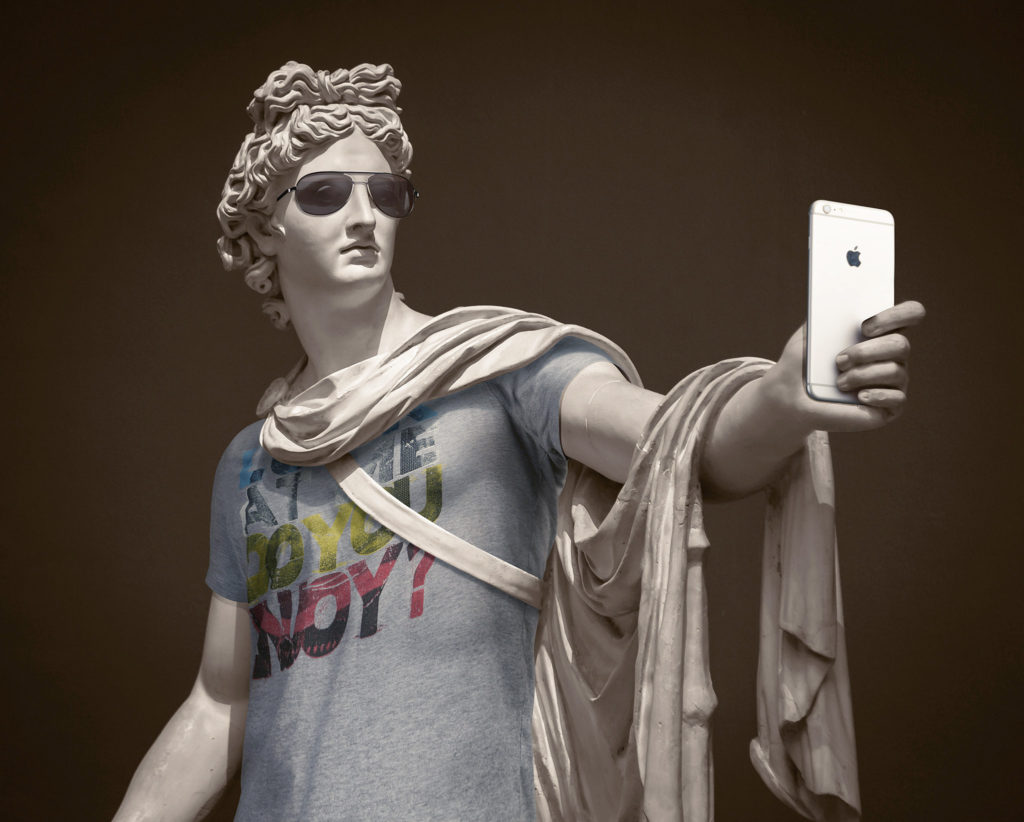 Going to a museum and looking at ancient works of art can be a great way to connect with the distant past and the people who lived it. But for French artist Leo Caillard,...
"Been waiting nearly 20 years to recreate this photo. #likefatherlikeson."
(submitted by Melissa)
"Congrats, Charlie!"
(via source)
"This picture is of me and my little sister on Easter in 2004. Evidently, my mother found it cute to dress me as if I were still 4-years-old. When a girl like me has hair like that, plus huge glasses, braces, a tiny headband and a frilly dress, it doesn't work. My dad then honed in on his photo editing skills and gave us a very appropriate backdrop. All I can say is, 'WTF?!'"
(submitted by Lindsi)
"Not my proudest childhood moment."
(via source)
"When I was a kid my family decided to take a vacation to Blackpool, England. This picture is perhaps the only family portrait I have from my youth. I treasure it!"
(submitted by Audrey)
"My mom thought this picture would be a great surprise for my dad. My little brother looks like a natural bow hunter and my sister apparently enjoy's bird watching. I got put in the back to catch my pretend fish because my nose peeling from a very bad sunburn. Our dog isn't even happy to be in the picture."
(submitted by Nicholas)